Career Questions tagged Mathematician samson O.
Feb 11, 2017 588 views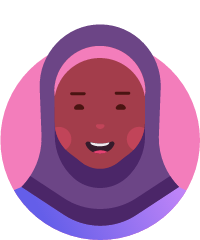 madison J.
Oct 28, 2016 458 views Sara H.
Oct 28, 2016 397 views
What do they major in? How many years do they go to school for? Is it considered a PhD or what? Can you give me the basics. #science #mathematics #math... Aadhavan G.
Jul 09, 2016 331 views
From my childhood, I have been fascinated by maths. I want to achieve something on that field. Please tell me the way to achieve my goal.... Vyshnavi R.
Jun 27, 2016 416 views Mukesh S.
Jun 22, 2016 381 views
I want to become a Mathematician. But, I couldn't know to select my stream in higher studies. Please tell me which stream could i select?... Twinkle T.
May 14, 2016 403 views Bala S.
May 04, 2016 470 views
Hello! I'm Bala. I want to study business maths. But, nowadays many students avoid maths. It will give me a wrong thought about business maths. So, i am totally confused. Please give me a solution for this. #maths... Ruth B.
Apr 13, 2016 430 views Alexis D.
Mar 19, 2015 680 views
I am a high school senior who plans on majoring in mathematics in college because I want to be a mathematician. #finance #mathematics #planning... Tom S.
Apr 30, 2014 808 views
I love math and i'm good at finding patterns so i was looking to be a mathematician. But every answer i've seen is confusing to me. Can you help me out? #jobs #math... Nicholas G.
Apr 08, 2014 1632 views
I am interested in studying mathematics in college and would like to know what a mathematician actually does. What would they do if they worked for a bank? Or a marketing/advertising business?...