Career Questions tagged Tutoring RAVI M.
Oct 12, 2017 534 views Mauricio F.
Aug 16, 2018 364 views
Whenever you are enrolled in an academically intensive major, you get assigned a lot of homework and reading assignments. My questions revolves around the idea of how exactly do you find the time for your personal engagements and do well in your courses without sacrificing all of your time to...
#recreation #tutoring #college #homework #university #school #time Alisha S.
Jan 12, 2018 197 views
I have done a lot of tutoring in my spare time, but I am considering to make it a career choice. How can one make tutoring a stable, professional job? Are there any certifications required? #education #teaching #tutoring... Brendan P.
Sep 01, 2017 373 views Susannah N.
Apr 14, 2017 1443 views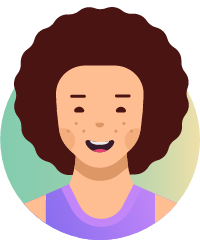 Diamond B.
Feb 07, 2017 337 views

Abby L.
Jul 25, 2016 431 views
Some of my classmates struggle with concepts I'm familiar with. I'd easily be able to help them, but don't want to seem too forward. What's the best way to offer assistance without coming off as condescending or otherwise? #teaching #student #university-teaching #tutoring... Alec J.
May 29, 2016 509 views
I was just curious about if there are different websites that can help me when I'm taking my chemistry courses throughout college. I know that college courses offer students office hours and review sessions so I was just wondering if there was certain sites for individual study. #college... Jill S.
May 21, 2016 1231 views Shayni C.
May 09, 2016 581 views