Career Questions tagged Stress Management Zander W.
Apr 18, 2018 216 views Hanan M.
Apr 02, 2018 267 views
Currently, I'm a sophomore in high school who is studying for the SAT, AP Government, and AP Language exams at the same time. I'm an extremely competitive person and am trying to get top scores on all three exams while maintaining a very high GPA as well. Recently, I had a breakdown because I... Brooklyn M.
Mar 17, 2018 1584 views Stacey T.
Mar 06, 2018 185 views
I want to be very organized as soon as I can. I want to get the ball rolling before I even start college to be prepared for the next step in life. #organization #college-advice... Luz A.
Mar 06, 2018 188 views
From the stories I've heard about college, it can be very stressful due to the workload, exams, tuition, etc. I'm not even a college undergraduate student yet, but I am already overwhelmed with tuition. I've taken a psychology class and understand there exist 5 stages of stress. The final stage... Ricardo R.
Jan 25, 2018 335 views
During college I will have a lot more freedom and responsibilities, so what can I do to help lower my stress level? Also, how do you prevent procrastination? #stress-management... Joshua H.
Jan 23, 2018 308 views
I'm a current college sophomore, and I never feel like I have enough time in the day. I want to do well in my classes, but when I study it's very time consuming. This wasn't so bad before, but now that I'm trying to get more involved around campus and applying for internships I've got a lot...
#time #stress #time-management #stress-management #college-advice #college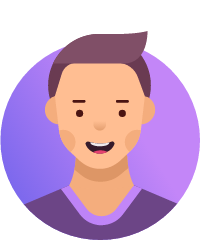 Lauralea P.
Jan 17, 2018 160 views
As a student who is depending on scholarships and my own jobs to pay for college, it is very intimidating to take on two jobs and keep my grades up. I worked as a manager in high school and the stress and workload of my job on top of school made me feel as if I were losing my life to my... Paige B.
Jan 16, 2018 151 views
I am the student that struggles to keep up with school work because I feel like I have so much stuff on my mind. How do I fix this?... Cassandra Q.
Sep 01, 2017 383 views
college applications and everything is piling on me. I know it'll all turn out to be okay, but I can't help but feeling super stressed all the time #stress #stress-management... Mounia M.
Mar 07, 2017 526 views
I have heard that counseling and work in social services can be very stressful. As an aspiring counselor, I'm wondering what methods do people in those fields use to manage their work related stress? #career-path #counseling... Caleb B.
Feb 22, 2017 376 views
Hi I am Caleb and I get stressed out a lot and I need help when working how can I get stres release easy during working...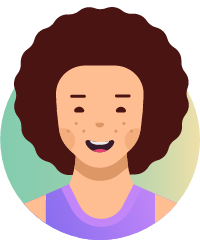 Jane U.
Oct 23, 2016 471 views
For example when a patient is dying. I would like to know because I've always wanted to be a doctor since I was little, but I'm not sure how I'll handle myself in those situations. I think tips would be helpful. #doctor #medicine #emergency-room #stress-management... Gloria S.
Sep 14, 2016 431 views
As a rising junior, I do not even apply to college yet, but I still am stressed. It probably is because there is so much to be done this year. I just want to know how I can keep myself in check with all the crazy things that will have to be done for this year. In your opinion how should I take...
#stress #stress-management #college-recruiting #college-admissions #school
4+ million learners use CareerVillage to get career advice.
About us