Career Questions tagged Failure Can I still shift courses in 2nd year of college even if i have 2 failing marks?
Legazpi City, Bicol, Philippines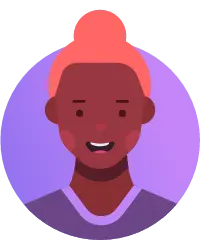 sanaa
Apr 29, 2022 190 views
In all of my years of schooling- especially with performing arts- the rejection wasn't terrible or I would get the role I wanted; how would I deal with that especially since it's something I'm not entirely familiar with dalton
Mar 29, 2018 1173 views
#injury-prevention #workplace-injury-prevention #construction #failure How many classes can a student fail before they are not able to succeed? Can a student recover from a few failed classes after retaking them and getting a better grade? What happens when you take a class that cannot be retaken because it is above 3000, but you need it to succeed? Can I... Emma
Jan 23, 2018 617 views
#medicine #stress #failure #surgery #mental-health naomi
Jan 20, 2018 975 views
For most of my life, I've been a pretty good student. People always expected me to get into Ivy League but I went to SUNY instead. The work load is easy for me but after getting severe depression and anxiety, my grades have plummeted and I lost all my financial aid after appeal. I feel like... I have recently just finished my first year of college. I am currently an Industrial Engineering major and i have failed calculus 2. At the moment, i am feeling very disappointed in myself and am considering switching majors. I know that is is my fault that I did not put in the necessary time... I read an article about how a recruiter who interviews students got an answer of "I expect failure" from one of the students. Then they went and wrote an article on how this answer was amazing. Should I do the same and state some failures like struggles in class or should I keep that to myself.... As the semester is ending. I will have officially failed my first college course related to my major. It seems like the end of the world to me but that's because I overreact most of the time. Failing has slowed my motivation to continue with college. I just want to know how anyone who has been...
5+ million learners use CareerVillage to get career advice.
About us