Career Questions tagged Stress Clara W.
Jan 16, 2018 350 views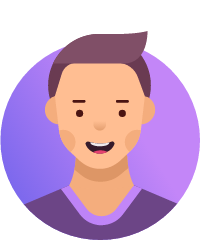 Lauralea P.
Jan 17, 2018 232 views
I know many individuals who started strong in college but once the reality of the work to achieve their goals became known to them, they gave up on their dreams. I know that my desire to dual major in general surgery and as a general practitioner will require extensive discipline to maintain my... Olivia F.
Jan 16, 2018 247 views
I get very stressed out especially during exam time. I still haven't found a way to relieve some of that stress. What are some ways that you do?... Vivian L.
May 07, 2016 535 views
Nurses are said to be the hearts of the hospital but I've been told many times that they have to undergo tremendous amounts of stress. What causes all this stress? And how tough do you have to be to work through it? #nursing #nurse #stress #healthcare #medicine... Cassandra Q.
Sep 01, 2017 418 views
college applications and everything is piling on me. I know it'll all turn out to be okay, but I can't help but feeling super stressed all the time #stress #stress-management... Hadi D.
Feb 22, 2017 506 views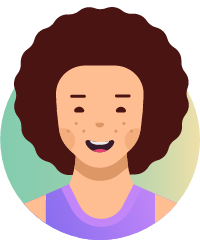 Taylor A.
Oct 30, 2016 441 views
I want my job to be a job I enjoy and do not have to get so worked up about. I understand that ever job might get stressful at some point, I just do not want it to be a constant stress every day. #stress... Gloria S.
Sep 14, 2016 462 views
As a rising junior, I do not even apply to college yet, but I still am stressed. It probably is because there is so much to be done this year. I just want to know how I can keep myself in check with all the crazy things that will have to be done for this year. In your opinion how should I take...
#college-recruiting #stress #college-admissions #school #stress-management Tiffanie L.
Jul 29, 2016 967 views
What are some ways that you relieve your stress , and how does the way you relieve your stress benefit you...
15 votes
14 answers
Active Jan 21


New York, New York Carly W.
May 23, 2016 550 views
I am trying to graduate one year early in order to move and be able to attend grad school sooner. I am always taking a full load, all year long. I am often overwhelmed with my "to-do" list of how much work I have yet to finish and accomplish. #college #graduate-school... Caitlyn K.
May 21, 2016 427 views
The thought of having a kid right now makes my skin crawl, so obviously I'm not ready for children yet. But sometimes I worry I'll never be ready for them. Or even think I'm ready for them. My parents had a surprise kid when I was 15, so I've basically helped raise her. Let me tell you, it has... Caitlyn K.
May 21, 2016 487 views
I've heard it can be stressful. And I've experienced a little of the stress myself. But I'm wondering if it's worth the stress, and if it's really as stressful as they say it is. #event-planning #planning... Jaylon M.
May 05, 2016 510 views
I want to be a fashion designer. I really lose my mind and can't stay positive sometimes. #fashion #designers... Makenzie H.
Mar 10, 2016 596 views
Well when I graduate high school I plan on going to University of Chicago. My grades are A's and B's and my G.P.A ranges to 3.0-3.4 ish. Which I really don't like and want to improve. But at the University of Chicago what do they have to offer in the medical field? And is it very price to...
#college #university-of-chicago #stress #university #school #medicine Sienna R.
Mar 05, 2014 757 views
Being a doctor is one of the careers that I am considering but I am nervous and scared of the emotions of losing a patient if they get too sick to the point where I cant do anything about it. #doctor #medicine #stress...
4+ million learners use CareerVillage to get career advice.
About us