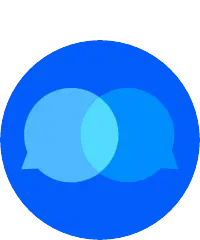 Updated
Translated from English .
314 views
How hard is it to stay motivated and mentally healthy as a Psychologist ?
Is being in the mental health field difficult at times ? If so, why ? Also, what are some good ways to prepare yourself for that kind of work on a daily basis ?
---
To be effective in the mental health field, one must be truly in touch with themselves! Know what makes you laugh, what makes you cry and what causes you to be upset, by any situation is critical to being an effective clinician! Nothing is ever the same with every one! Each person, case, crisis and circumstance is different! The true test is to make sure you are not negatively affected by those situations! A self examination of your own personal mental health stability is critical and crucial to ensure you can perform above and beyond, without being adversely impacted by other peoples problems. If you can remain objective and sincere and honest and open, you are one two thirds on your way to a rewarding career! The other third is knowing when to seek help, should you find yourself recognizing that you are overwhelmed! Clinicians need assistance as well and must seek it to stay on top of your game while helping others stay on top of theirs!
I have been a therapist for 20 years. It has been important me for to be honest with myself, and clear with my loved ones about what I can and cannot do. There are days when I am tired from listening and talking, and I don't have energy to do a whole lot more, and want to spend my free time relaxing. It has been important to be able to communicate this to others. It is also important to be able to accept what is within my control, and what is not. It is possible for me to support and help others as they develop, heal and reach their personal goals. It is not possible for me to make someone do something they are not ready to do or don't see the value in doing. I sometimes have to talk to a peer to work through the best way to support a client and when its time to do what I can and leave the remainder alone.
Hello Alexander,

Being in the mental health field can be difficult at times, though the same can be said for almost any job. What I found particularly frustrating were the things that occurred outside therapy time, such as dealing with insurance companies and other third parties. It was important for me to keep in mind that I could not control outcomes and to not "beat myself up" when things did not go as well as I might have expected. Since we are often dealing with factors that are beyond our influence, it is important to accept outcomes knowing you have done the best you could.

Preparing for work on a daily basis involves being honest with yourself about how you are feeling on any given day. Being self-aware is a very important component of being an effective mental health worker. Check in with yourself and talk with others you trust about how you are feeling and do not do what you feel unable to do well, regardless of the outside pressures you might be feeling.
mark recommends the following next steps:
Do a daily "check-in" with yourself prior to going to work.
Meet with other therapists regularly, especially in a group setting.