Career Questions tagged Screenwriting Jordan-Paige S.
Aug 29, 2018 188 views Emma R.
Jan 10, 2018 231 views
I am a ninth grader in Oakland, California. Right now I am attending an art school where my focus is writing. We have many great opportunities to publish and start building a portfolio. I would love to be a #director and #screen-writer. I was wondering if there were any programs/#internships I... Léane M.
Mar 19, 2018 208 views
I'd like to write and direct #movies but I don't think I'm going to go to film school, I think I can study it online and by books, but I do wanna study in college because I am interested in human psychology and culture, so I was wondering what major is best to get to know humans and how they...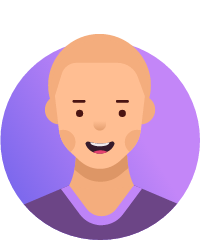 Kelsey E.
Jan 22, 2018 299 views
I've loved writing since the second grade and it has always been my dream goal to be a writer. However, since I know writing is not an easy career path to go down, I tend to lose inspiration for writing. I have other options in my mind, but if I want to stick with writing, I feel I need to know... Jada H.
Jan 17, 2018 400 views Dylan W.
Oct 12, 2017 469 views
I have read on various websites that I do not need to waste time and money on college if I want to start screenwriting so I cam curious to know is it fine to skip college and get started #screenwriting #writer #writing... Dylan W.
Oct 12, 2017 298 views Guillermo C.
Oct 01, 2017 308 views
I have been thinking about becoming a screenwriter for some time. I love the idea of telling stories and educating the general public. #movies... Thomas Q.
Sep 03, 2017 356 views
I'm considering going into Film/screenwriting in College in 2018-9, and I was wondering how hard it is to produce your own feature film from the ground up, as an independent production. #film #independent-films... Kim D.
Mar 07, 2017 449 views
I'm months away from graduating with a Bachelor's in Creative Writing and Film & Video Production. My career goal is to become a fiction author and Screenwriter. I'm currently considering several universities to get my Master's in Screenwriting including, Boston University, Loyola...
#choosing-a-college #graduating #college #screenwriting #graduate-school Charles V.
May 22, 2016 533 views Charles V.
May 22, 2016 583 views Hot C.
Sep 02, 2015 663 views
I aspire to study and eventually become a screenwriter/producer/ and cinematographer later in life. I find it best to find a wide range of cinematic horizons before I enter college and declare, or at least decide on a solid major. #film #cinematography #screenwriting... Makayla B.
Feb 26, 2015 609 views
I am going to school form film and I really want to know which film school is the best to go to for screenplay and script writing. #film #screenwriting... Briana D.
Mar 26, 2014 785 views
I am a writer at heart, and I'm equally passionate about writing as I am about journalism, and audio/recording engineering. However, writing is a passion that I never want to lose sight of because this is something I'm really good and I have so much potential to grow in this field of work. I...
#film #books #writing #independent-films #creative #screenwriting
4+ million learners use CareerVillage to get career advice.
About us