Career Questions tagged Graduating I am a senior in high school who is graduating this summer. I would like to go away and dorm but I was never away from my parents. I have ADHD, which at times I get impulsive and need a little help in the organization department. I would like to spread my wing and fly but I don't want to fail...
1 answer
Active Apr 23, 2018

Great Neck, New York I'll be graduating in a year and want to make more than the base pay but have no idea how to negotiate salary. Please help. #jobs #graduating #salary...
1 answer
Active May 07, 2018

Tucson, Arizona What are your thoughts on this? A lot of people have asked me if I am going to take a gap year or go backpacking for a few months. I'd like to know if there is a way to make this travel experience relevant to PR and maybe find a way to use it as a work experience type of thing. Thoughts? #pr...
2 answers
Active Nov 27, 2018


San Jose, California If I were to graduate early (studying education), I would be teaching as a 19 year old. Would anyone respect me in the work place or hire me? #teaching #education #graduating #age...
1 answer
Active Jul 21, 2017

Stanford, California I'm months away from graduating with a Bachelor's in Creative Writing and Film & Video Production. My career goal is to become a fiction author and Screenwriter. I'm currently considering several universities to get my Master's in Screenwriting including, Boston University, Loyola...
#graduating #choosing-a-college #screenwriting #college #graduate-school
3 answers
Active Jul 21, 2017


Memphis, Tennessee I am due to graduate this summer of 2017 (hopefully!) and I am considering a masters. I have stayed at a local university to complete my degree and have been considering studying abroad for my masters. I am considering Germany or Spain and I am from England. I was wondering if anyone could...
#graduating #traveling #living-abroad #masters-degree #travel #study-abroad
1 answer
Active Jul 21, 2017

Stoke-on-Trent, England, United Kingdom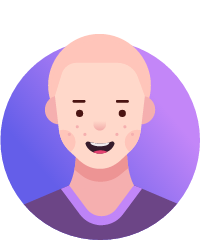 2 answers
Active Mar 08, 2018


3.5+ million learners use CareerVillage to get career advice.
About us