Career Questions tagged Pr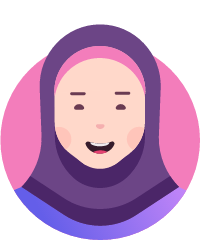 13 votes
14 answers
Active Jun 09


Alexandria, Alexandria Governorate, Egypt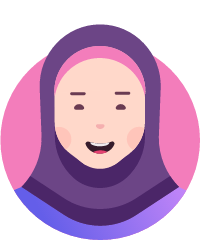 Sarah H.
Nov 28, 2018 275 views Emily V.
Apr 20, 2018 454 views
I'm looking for internships right now, in your experience what is the most valuable skill an intern should have at your public relations firm? #pr #publicrelations... Lauren K.
Jan 24, 2018 378 views
I am graduating in May of this year and there is a lot of talk about going into an agency profession or starting out in industry. I know I want to do social media management, but I don't know if I should start out in agency or industry. Is agency as scary and difficult as people say it is?...
#industry #jobsearch #agency #pr #socialmedia #publicrelations Lauren K.
Jan 24, 2018 290 views
What are your thoughts on this? A lot of people have asked me if I am going to take a gap year or go backpacking for a few months. I'd like to know if there is a way to make this travel experience relevant to PR and maybe find a way to use it as a work experience type of thing. Thoughts? #pr... Wynton Y.
Jan 24, 2018 205 views
I'm currently studying to become a PR specialist and I was wondering what are some ways to improve the community in this profession. I know we can work for non-profits, but do private or in-house agencies ever give back? #pr... Wynton Y.
Jan 24, 2018 181 views
I just finished an internship at a PR firm over winter break and while the work was a great learning experience, I worry how well my work met professional standards. Should I ask for more feedback next time or is there other ways to improve? #pr... Emily V.
Oct 25, 2017 554 views
As a second year Public Relations major I have heard some differences between working for a PR agency and working in-house for a company, but I would like to hear more about what daily life in one or the other is life for someone working in the field. Is there one that is preferred for... Abi R.
May 22, 2016 555 views Samantha K.
May 25, 2016 1241 views
You have graduated with a PR degree but what sort of job do you end up with? #jobs #after-college... Karen L.
Feb 25, 2015 1159 views
Hello. I m a junior in high school and I am looking at different careers. I like to talk to people and I like to make new friends. I am a good communicator and I don't mind being in new situations. I also really like the film and fashion industry and really would want to make connections with...
#public-relations #celebrity #career #pr #fashion-design #communications Julea P.
Sep 30, 2013 1384 views
I'm really interested in working in marketing, and my school said that I should try to get an internship in the summer. But I have plans for camp in the summers and I don't know if I can do an internship. Do I really need an internship? For people who work in marketing, did you have an...
4+ million learners use CareerVillage to get career advice.
About us