Career Questions tagged Publicrelations Faye W.
Sep 02, 2020 153 views Arfiana M.
Aug 18, 2020 126 views S G.
Jun 16, 2020 193 views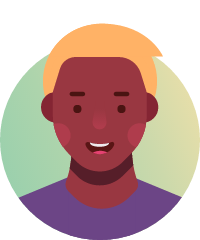 Celia H.
Mar 26, 2020 94 views
I am currently at studying Communications with an emphasis in PR at Utah Valley University. I enjoy long conversations, reading books, and traveling to new countries.... Rachael J.
Mar 26, 2020 162 views
my BA is in International Relations. I have volunteered in 8 refugee camps in Greece with Syrian and Iraqi refugees. This work was perfect because I was in charge of comms state-side and worked on the ground in Greece, accessing needs, mitigating issues, and being surrounded by people and a...
#lgbtq #communications #career #seniors #publicrelations #refugees #ngo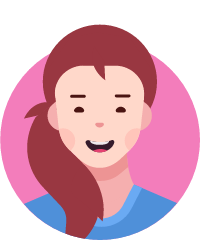 olivia M.
Sep 27, 2019 180 views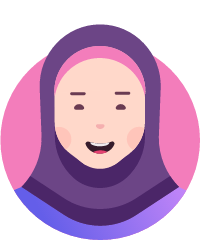 Sarah H.
Nov 28, 2018 347 views Emily V.
May 11, 2018 297 views
I'm a public relations student and I have no experience in the field of PR. How can I make my resume more attractive to hiring managers without the experience? #publicrelations #resume... Emily V.
Apr 21, 2018 304 views
I'd like to get into the field right after finishing my undergraduate but I know a masters would give me an edge. Is it advised to get a masters and then go into the field, get one later, or not get one at all? #publicrelations #masters... Emily V.
Apr 20, 2018 511 views
I'm looking for internships right now, in your experience what is the most valuable skill an intern should have at your public relations firm? #pr #publicrelations... Kathryn T.
Mar 19, 2018 465 views
I'm a Public Relations major with a minor in Sociology. It's almost time to graduate and look for a job. I'm passionate about social media and content creation, so I'd really like to look for something that offers those. Any suggestions/recommendations/tips for what I should take a look at?...
#agency #internship #prsa #contentcreation #publicrelations #socialmedia Kathryn T.
Mar 19, 2018 319 views
I'm finishing up my third year of college, and I'm planning on graduating next year. I'm majoring in Public Relations and minoring in Sociology. I don't know if I should go to graduate school or not? Is it better to have that extra edge when employers are looking at candidates? #publicrelations... Tanya M.
Feb 12, 2018 486 views
I was wondering how HR takes into consideration the locations of where their applicants worked at, and whether working at a small company would matter? (eg. a Marketing Intern for Small Company vs. General Intern for Big Company with some transferrable skills and/or Marketing Intern position...
#evaluating-resumes #internships #humanresources #publicrelations #marketing Jordan S.
Jan 24, 2018 257 views
I would like to know how PR agents and managers are able to create a strategy that is true to them and to their client. #publicrelations... Lauren K.
Jan 24, 2018 417 views
I am graduating in May of this year and there is a lot of talk about going into an agency profession or starting out in industry. I know I want to do social media management, but I don't know if I should start out in agency or industry. Is agency as scary and difficult as people say it is?...
#agency #jobsearch #pr #industry #publicrelations #socialmedia
4+ million learners use CareerVillage to get career advice.
About us