Career Questions tagged Evaluating Resumes Tanya M.
Feb 12, 2018 294 views Tanya M.
Feb 12, 2018 376 views
I am bilingual but not incredibly strong at the writing or reading side of the language. I wanted to know if this would be putting me at a disadvantage and if I should take initiative to take a certification to prove my skills. #foreign-languages #careers #internships #evaluating-resumes... Tanya M.
Feb 12, 2018 462 views
I was wondering how HR takes into consideration the locations of where their applicants worked at, and whether working at a small company would matter? (eg. a Marketing Intern for Small Company vs. General Intern for Big Company with some transferrable skills and/or Marketing Intern position...
#humanresources #evaluating-resumes #publicrelations #marketing #internships Mireia R.
Jan 17, 2018 492 views Madeline G.
Jan 16, 2018 363 views Victor B.
Apr 05, 2017 1053 views Megan S.
Dec 02, 2016 660 views Katelyn Y.
Jan 26, 2017 1145 views
Hi, I'm attempting to become an "officer" in a club at my college and they want to see a resume. My boyfriend is a part of this club and he told me that my resume needs to be one page, that jobs only want to see one page anyways. Is this true? The job application my father helped me make it...
#evaluating-resumes #resumes #job-application #resume-writing #resume
11 votes
10 answers
Active May 31


Sammamish, Washington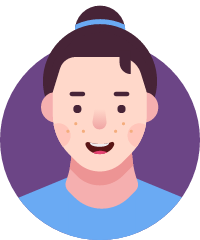 Deborah C.
Feb 11, 2017 516 views Anina H.
Jan 20, 2017 1623 views
I took an online words per minute typing test a few times, and got between 85 and 90 each time. Is this a good speed? Is this something I can put on my resume? #career-counseling #resume #resume-writing... Stephen L.
Dec 15, 2016 541 views
Creating a résumé for college or applying for a job is important and everyone should know how to create one. One must need to know what information to put and not to put. #resume #resume-writing...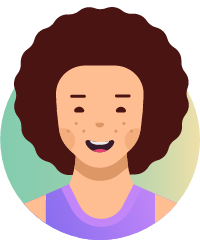 Hannah O.
Dec 06, 2016 869 views Alyssa M.
Jul 15, 2016 740 views
I believe that there should be classes one could take to make themselves more appealing in their resumes when trying to get a job. I personally am about to graduate college and have no idea where to even start with a resume. #networking #sociology #resume-writing #social-networking... Liya C.
May 27, 2016 600 views
Like most people my age, I have a very sad little resume. I dont have the foundation of experience or time to include a long list of impressive accomplishments, work experience and skills. Most of what I have isn't relevant to part time jobs or internships I apply for and I'm still including...
4+ million learners use CareerVillage to get career advice.
About us