Career Questions tagged Graphicdesign Syl
Dec 02, 2022 113 views
What type of jobs can a Graphic design Major lead me to?
How to find internships for Graphic design to learn more skills? I am based in Brooklyn NY (but only turning 16 in October) #photography #graphicdesign #interiordesign #photography #graphicdesign #interiordesign #photography #graphicdesign #interiordesign Roger
Feb 22, 2021 579 views
So I know that I want to be a graphic designer now, I've made a video for my school and I've made personal videos, I've taken pictures and figured out somewhat how to use a camera. I figured out how to use simple picture editing software, as well as simple video editing software and I've... #graphicdesign #graphic-design #business #graphic-design #career #people #publicrelations #internationalaffairs I'm an upcoming senior in high school and I'm starting to seriously consider my future path. My issue is that my interest in the preforming and fine arts outweighs much of anything else, and From what I know those Aren't fields that often get paid very much. I enjoy designing and drafting so I...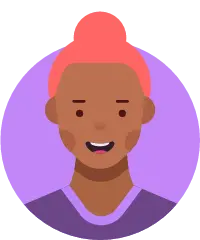 #GraphicDesign #design #art #computer #web-design #graphic-design Angel
Apr 28, 2019 445 views
#college #advice #major #communication #graphicdesign #college-major #design #art #college-major #video-game-design
Dehiwala-Mount Lavinia, Western Province, Sri Lanka Angel
Apr 28, 2019 402 views
#college #advice #major #communication #graphicdesign #college-major
Dehiwala-Mount Lavinia, Western Province, Sri Lanka Akira
Sep 06, 2018 751 views
I want to be a web and graphic designer. I'm an American student. Is it a good idea? Or is programming overseas difficult. Also is it difficult for an American student to study in London?#webdesign #london #graphicdesign #international #studyabroad #webdesigner #britain #graphic-design...
Fayetteville, Pennsylvania Kyle
May 11, 2018 493 views
Childish Gambino is a one of a kind person and truly feels like getting to a spot to where he is is very difficult to get to. I want to be able to have the same creative freedom as him. I want to be able to make songs and music and direct shows the way he does. What steps can I take to become... Rose
Jan 22, 2018 489 views
At school, during my freshmen year, I was starting to get interested in visual arts and designing my own things. During the middle of the year, an art academy came to visit my school during career day, I saw many things that school had to offer referring to my career that I want to pursue....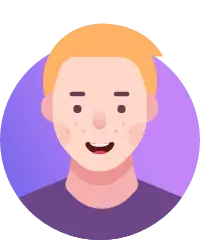 Chloe
Sep 01, 2017 2614 views
I'm a graphic designer (think layouts, typography graphics, and aesthetic designs) but I've never been able to draw. Seeing as that's a big part of designing, will this hurt me in a real world setting? Might be important to note that I do actually also have a background in photography, so I... I am a senior at KIPP: Renaissance High School, in New Orleans , Louisiana. I had a few questions in mind about my career field, graphic design. I know it's not all peaches and cream, but just wanted to know what were some of the challenges, that someone faced and what you did to face it....
5+ million learners use CareerVillage to get career advice.
About us