Career Questions tagged Interiordesign Elianny A.
Aug 07 55 views Elianny A.
Jul 30 61 views
Im going to be a junior this year. I would like to start doing research on places I should apply for. #interiordesign... Elianny A.
Jul 30 57 views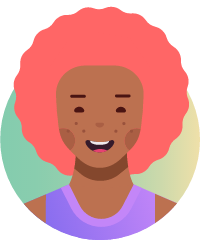 hello, I'm currently thinking about changing my major and my uni counselor told me to take one of those tests to know what career would be best for me and my results were design and arts. I'm interested in interior design but im not that good at drawing, I'm not the worst but,,, so, I'd like to... Account D.
Apr 26 240 views MaryKate L.
Apr 14 63 views
I know there could be the possibility to pair it with something else but I am not totally sure I would want to pair it with Architecture so I am looking for other ideas. This is something I might want to major in but I am concerned about the income and not making enough for myself... Alicia Y.
Apr 14, 2019 140 views
I'm currently studying advertisement design as a junior in high school, but I'm not sure if i want to continue the path of 2d graphic design. Fashion design used to be a huge interest of mine, but lately I've been considering interior design as a career path as well, except i have very little... Alexies B.
Sep 20, 2018 297 views Janessa P.
Sep 20, 2018 146 views
I really enjoy designing and decorating in anyway, whether it be through a computer or a room. I just want to know if there's anything I need to know about Interior Design before going more in depth with this Career pathway.... Amoni V.
Aug 25, 2018 219 views Sahana H.
Aug 08, 2018 177 views