Career Questions tagged Careerpath Faye W.
Sep 02, 2020 154 views Jordan R.
Sep 06, 2019 156 views Jordan R.
Sep 06, 2019 152 views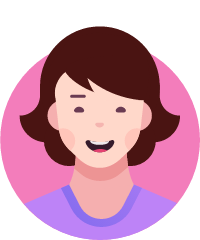 Naomi P.
May 03, 2019 154 views Colin S.
Aug 29, 2018 285 views
More schooling? Testing? Internship? #actuary... phoebe S.
Jan 22, 2018 207 views
I'm currently in high school ,and i'm not sure what career is best for me. i'm interested in animals,art, the human mind, dissection..uh fish breeding? heh i don't want to be stuck in a office, i want to do something exciting and fun ? #careerpath... Skylar H.
Jan 17, 2018 340 views
Since I was little, I had a dream of getting accepted into the college of my choice, but realized that as I got older, my dream became more realistic and I soon came to the conclusion that it may not be possible to get into that college. That is where I started to discover and read about other... Mariam I.
Jan 16, 2018 367 views kennedy M.
May 25, 2016 1393 views
I am thinking about majoring in fashion merchandise in college. However, I am not sure if I'll make enough money after I graduate. #college #money #fashion #careerpath... Balaji B.
Apr 15, 2016 786 views
I choose electronic course in college. still i know the various job. #jobs #electronics...