Career Questions tagged Actuary #groups #scientist #scientists #forensic-scientists #data-science #actuary
Kalyan, Maharashtra, India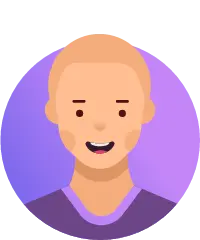 Unsure if I will like actuarial science
#actuary I will be working on a capstone project that I need to graduate from high school. I am planning to study actuarial science in university next year. So I am looking for a mentor who is working as a actuary to give suggestions and advice on my capstone project. #Actuary #mentoring #school...
Richmond, British Columbia, Canada I'm a sophomore studying economics in college. I'm interested in a career in actuarial science, but I'm not sure what's the work of an actuary like. Can an actuary explain what's your daily job like? Thank you!
#JULY20 #actuary I've looked up definitions of what actuaries do, but I don't know exactly what they do day by day. I just want to get a feel of how it is socially, and ALL that they do, not just a a definition that I don't exactly understand on some website. #actuary #math More schooling? Testing? Internship? #actuary #careerpath
Hummelstown, Pennsylvania I would like to stay within 300 miles of my home so I'm looking for the best colleges fitting that criteria that offer an actuarial science program. #actuary #centralpa
Hummelstown, Pennsylvania I'm a CareerVillage staff member and I'm posting this because we know that many young people are looking for the answer to this question. This is among the most popular questions searched by youth, and we're hoping you will take a moment to share your response to it. Thank you! #college... I am really good at math and it is one of my favorite subjects in school, as well as science. The only one I can think of is an actuary, and that type of job seems like it would get boring after doing the same thing for years. #Math #Mathematics #Actuary Interested in actuary science, might want to go into the field in the future. #actuary #science #business I know there are many tests but how long do you need in between exams? #actuary #science #actuarial-science #stem I have been looking into accounting and actuary as career choices but am having a hard time determining the difference between the two, other than actuary is more math-based. Any insight is helpful!
#accounting #actuary #math I want to major in statistics to become an actuary, but I don't know what steps to take to get towards that goal. #actuarial-science #actuary I was curious about this occupation. #finance #economics #actuarial-science #actuarial #actuary I found actuarial science as an interesting major because I am a math person and I noticed that they work with a lot of mathematics. #actuary
5+ million learners use CareerVillage to get career advice.
About us