Career Questions tagged Jobsearch Navya
Jul 27, 2022 245 views
I have salesforce Admin Certification, but when trying to apply for entry level/ junior roles, they are asking for 2+ years experience in salesforce
I have 4 years of experience as a quality analyst and mobile survey scripter in market research org. Even with a bachelors degree, looking for a job has been very challenges these past 6 months. I would like to find a job that is remote, interesting, flexible (optional), and allows me to travel while I pursue my dreams. Just want to reiterate that this is a "hope and dream" of mine. Just need... Eshan
Mar 28, 2021 601 views
I'm a high school junior trying to find a summer job to enrich my experience . #jobsearch #high-school-jobs Deana
Jan 21, 2021 856 views
I pursued an Anthropology degree because I thoroughly enjoyed learning the four branches of Anthropology and what they offered within each branch. However, I do not want to pursue a career as an anthropologist. So I was wondering what else could I do with the degree? What career fields out... tyler
Jan 13, 2021 275 views
I am a worker at career village and I am searching for a job
Please advice! #job #jobsearch
Hoffman Estates, Illinois Tanya
Sep 26, 2020 450 views
I have a Bachelor's degree in Engineering but I don't have much job experience and I didn't do internship because my scholarship agreement didn't allow it. What are some ways I can boost my resume so that I can stand out among applicants? Right now I'm trying to get certified in solid works.... Faye
Sep 02, 2020 605 views
My major is public relations and I've worked at a couple of agencies that specialize in PR, digital marketing, and advertising. As I gained industry experiences, I realized that agency work is probably not a good fit for me. I do like the creative, fast-paced, everyday-is-not-the-same part of... Gabby
Apr 10, 2020 641 views
#jobsearch #communicationstudies #collegegrad #career #career-counseling #career-path Gabby
Apr 10, 2020 582 views
#college #recentlygraduated #jobsearch #communicationstudies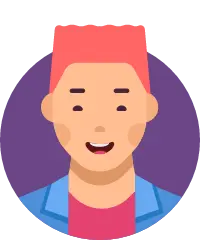 ricky
Jun 19, 2019 463 views #business #jobsearch #welding #welder #metal #metalworks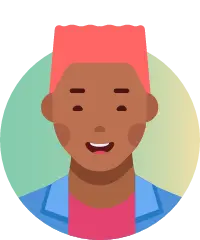 David
Apr 26, 2019 502 views I am graduating in May of this year and there is a lot of talk about going into an agency profession or starting out in industry. I know I want to do social media management, but I don't know if I should start out in agency or industry. Is agency as scary and difficult as people say it is?... I'm in a 2 year nursing program, should I apply before I take the NCLEX? Or before I graduate? I know it is competitive. #nursing #student #jobsearch
5+ million learners use CareerVillage to get career advice.
About us