Career Questions tagged Industry 2 answers
Active Sep 13


Philadelphia, Pennsylvania 1 answer
Active unknown

Philadelphia, Pennsylvania I feel like we all have particular expectations when we go into a job and preconceived notions of what it will be like. What is something that you discovered going into engineering that was different than you expected? #industry #engineer...
1 answer
Active Jul 25, 2018

Houston, Texas I am interested in pursuing this degree, in tandem with economics, and I was wondering what a mechanical engineer's experience has been like in getting a job... and when getting said job, what would it typically entail? Was/is the job fun? #mechanical-engineering #industry #business #first-job...
1 answer
Active Jul 25, 2018

Wellesley, Massachusetts 5 answers
Active May 03


Salatiga, Central Java, Indonesia Trying to learn how often #internships convert to #full-time offers? It is common for this to happen all of the time? Does it depend on the #industry ? What steps are needed to make it happen? #jobs...
3 answers
Active May 15


Woodbridge Township, New Jersey I am graduating in May of this year and there is a lot of talk about going into an agency profession or starting out in industry. I know I want to do social media management, but I don't know if I should start out in agency or industry. Is agency as scary and difficult as people say it is?...
#pr #jobsearch #industry #publicrelations #agency #socialmedia
5 answers
Active Sep 11


San Jose, California 1 answer
Active Jul 21, 2017

Providence, Rhode Island 4 answers
Active Dec 23, 2018


Stoke-on-Trent, England, United Kingdom i am a senior in high school going on to college soon to study film, and i am curious to know what are the best steps to take to ensure employment in the film industry after college. #film #in #film-production...
3 answers
Active Nov 28, 2017


Miramar, Florida trying to decide which one to choose...
1 answer
Active Jul 21, 2017

League City, Texas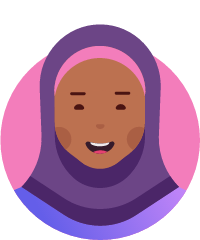 I'm a senior in high school; I'm not sure what field of engineering I want to go into. I do know that I would like to be involved in a research job in some industry. I'm interested in biomedical, aeronautical, and chemical engineering. Anyone of any field of engineering that has a research job...
#research #industry #phd #engineering #chemical-engineering #graduate-school
4 answers
Active Jul 21, 2017 I am fond of mobiles. I loves smartphones and want to job related this. Please tell me how can I DO job relating that. Job like Mobile designing, related to hardware etc. #industry #mobile-games...
2 answers
Active Jul 21, 2017


India 2 answers
Active Jul 21, 2017


Quincy, Massachusetts