Career Questions tagged Social Skills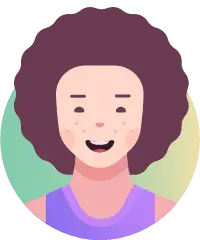 I am pretty decent in social studies and English/Laguage arts I don't like not knowing how to decide on a focus. I seem to be good with people when I'm looked up to. But I like art to communicate my emotional inner world. Lack confidence for sure. Negative thinker. Gives more of self....
Edmonton, Alberta, Canada I feel like I am ignored, even when what I say is beneficial for progress. I'm sometimes passive, in fear of judgement or in an attempt to help others speak their mind so no disagreements arise. I want others to listen to what I have to say with as much respect as I give to them. I feel like... I really need to work on my social skills and I know that there are speech classes, but I want to know what classes are specifically for working in Customer Service. #customer-service #social-skills #customer-support As a student about to enter college I want to make sure I start practicing good qualities while I am in college so that they may become habits before I start to make my way through the world on my own. I am planning on studying exercise science and am considering starting up my own business... I know social skills are very important when it comes to the career path that I want to follow; however, I am somewhat lacking in social skills. In discussion with a more professional context I have some difficulties, specifically interviews. This question pertains as much to a career as any... Anisa
May 07, 2016 715 views
I'm considering being a psychologist. #psychology #psychiatry #social-psychology #child-psychology #moral-psychology #social-skills #family-services #psychosocial Anisa
May 07, 2016 743 views
I'm considering a career in psychology and I want to know more about it #medicine #psychology #social #psychiatry #criminal #social-skills #family-services axel
Mar 21, 2016 728 views
Im asking because i wanna be in a line of work that is not so dangerous #social-skills #intelligence Tyrone
May 18, 2015 1100 views
I want to become a rapper because my flow is nice. #business #industry #social-skills #rapper #bars Sinue
Mar 02, 2015 892 views
I am asking because some jobs require a lot of patience or being able to hold your tongue or just have to be outgoing. Are there any certain skills I will need to have to become a technical engineer? #engineering #engineer #skills #technical #social-skills #technical-engineer
5+ million learners use CareerVillage to get career advice.
About us