Career Questions tagged Social Justice How to make money fighting for disability rights like accessible technologies
Note: this question was asked anonymously by a student Hi! I am aiming for top tier schools. I am a current freshman, 4.0 GPA. I do student council and mock trial. This year I took one AP and advanced class, next year I will be taking 3-4 AP classes. I am interested in zoology, pediatrics, youth advocacy, law, and government. What can I be doing to...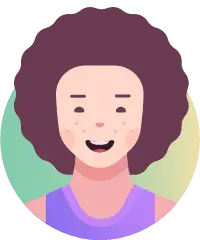 I am pretty decent in social studies and English/Laguage arts I don't like not knowing how to decide on a focus. I seem to be good with people when I'm looked up to. But I like art to communicate my emotional inner world. Lack confidence for sure. Negative thinker. Gives more of self....
Edmonton, Alberta, Canada Ray
Jun 15, 2020 612 views
I've come to realize that my only passion is social justice, especially for lgbtq and poc. I do also have a desire to help people and a knack for writing. However I feel like I would not thrive on one-on-one work like becoming a councelor because it feels too personal and too much pressure,... Deana
Dec 18, 2018 667 views
I'm interested in doing public policy and community organizing in the future, but I'm currently a social work student. There are only 2 classes about policy for social work, and I completed one with not a lot learned. I am pursuing a political science minor, but there are no classes on policy... I'm currently a high school senior on my way to college. And immigration is a topic I'm passionate about. I'm very interested in pursuing a career in social justice that will improve and impact the lives of immigrants living within our country. I know that many people tend to pursue careers in... Greta
Jan 16, 2018 601 views
I want my time in school to be spent learning how l can make a difference and have an impact in the world I live in. I want to live my life knowing I am helping to make the world a better place.
#social-justice #social-activism #political-science #sociology I'm interested in these fields, but I just want to know which is which. #social-work #social-services #social-justice Amy
Jul 22, 2016 4659 views
I was wondering about the difference between the two. #criminal-justice #justice #judge #social-justice Amy
Jul 22, 2016 1400 views
I am interested in this career. #law #criminal-justice #justice #judge #social-justice Amy
Jul 22, 2016 978 views
I was curious about this career. #criminal-justice #justice #social-justice #judiciary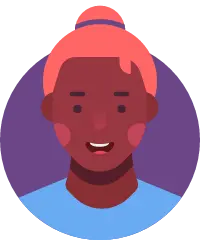 I'm really interested in the American Civil Liberties Union #politics #social-justice #civil-liberty
5+ million learners use CareerVillage to get career advice.
About us