Career Questions tagged Policy Sophie E.
Mar 27 55 views
I am majoring in Early Childhood Education in the fall but would like to focus on policy/government aspects. What types of careers work in this area of education? #teaching #education #college #career... Caitlin P.
Jul 12, 2018 496 views
18 votes
19 answers
Active yesterday


San Jose, California Deana A.
Aug 02, 2019 75 views
I just finished a summer program in public policy, and discovered that while I love the topic, I'm not a big fan of how it is taught in MPP programs. What kind of jobs in public policy can I get without a degree? If I want to do policy advocacy, should I go ahead and pursue the degree? #policy...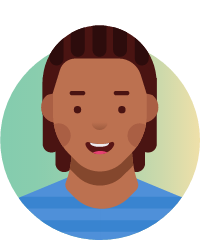 Aleksandar T.
Mar 15, 2019 126 views
My first well-paying job was at a machine shop which specializes in turbines and pumps. So, naturally, I fell in love with the manufacturing industry; however, I have always had interest in government. I thought how I could connect my two interests and a career in the environmental seemed like... Deana A.
Dec 18, 2018 174 views
I'm interested in doing public policy and community organizing in the future, but I'm currently a social work student. There are only 2 classes about policy for social work, and I completed one with not a lot learned. I am pursuing a political science minor, but there are no classes on policy...
#social-work #social-justice #political-science #politics #policy Luke H.
Apr 16, 2018 430 views Rebecca A.
Jun 21, 2018 407 views
I am studying economics at Brown; I really like how economic thinking can solve problems, but I am not a huge fan of math (I do not plan to take any beyond statistics and Calc II which are required). I am very interested in public policy, but more from an applied microeconomics view (rather...
#research #government #professor #phd #career #economics #policy Rebecca A.
Jun 19, 2018 249 views
I am interested in pursuing a career in public policy. A lot of people are telling me I should go to law school, but I don't really have that much interest in actually practicing law; rather, a lot of jobs I am interested in are dominated by former/current lawyers (ex: state legislator). Would...
#lawyer #degree #law-school #attorney #law #policy #law-practice Deana A.
May 24, 2018 219 views
I am getting a degree in social work, but my interest lies in the macro side of the profession. I was looking at getting a degree in public policy after I finish undergrad, but I'm not sure what exact jobs there are in public policy. What skills are taught? Would I work for a company or for a...
#public-policy #mpp #political-science #social-work #policy #graduate-school

Abby L.
Dec 03, 2017 260 views
I want to pursue science, but I also want to contribute to bridging the current science-policy divide we're facing in America. Are there any careers that deal specifically with these issues? AAAS maybe? #science #public-policy #policy #advocacy #career... James S.
Jan 26, 2017 491 views
I've heard you can major in anything since GPA is most important, but what about majoring in the specialization field you hope to work in? #law #lawyer #political-science... yashu D.
Jul 01, 2016 510 views harish M.
May 09, 2016 489 views
4+ million learners use CareerVillage to get career advice.
About us