Career Questions tagged Public Policy Deana A.
Aug 02, 2019 59 views
I just finished a summer program in public policy, and discovered that while I love the topic, I'm not a big fan of how it is taught in MPP programs. What kind of jobs in public policy can I get without a degree? If I want to do policy advocacy, should I go ahead and pursue the degree? #policy... Isabeth M.
Jul 14, 2019 83 views Deana A.
Jun 22, 2018 245 views
I am currently in the social work program at my college, with a minor in political science. There are only 3 classes in public policy available at my school, which I plan to take in the next 3 years. I am interested in macro social work and social policy. What can I do as a college student with... Deana A.
May 24, 2018 212 views
I am getting a degree in social work, but my interest lies in the macro side of the profession. I was looking at getting a degree in public policy after I finish undergrad, but I'm not sure what exact jobs there are in public policy. What skills are taught? Would I work for a company or for a...
#public-policy #political-science #social-work #policy #mpp #graduate-school Kody C.
May 17, 2018 203 views

Abby L.
Dec 03, 2017 250 views
I want to pursue science, but I also want to contribute to bridging the current science-policy divide we're facing in America. Are there any careers that deal specifically with these issues? AAAS maybe? #science #public-policy #policy #advocacy #career...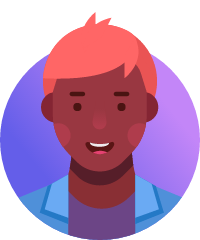 Eleanor K.
May 18, 2016 725 views
My name is Eleanor Kolasinski and I am an incoming freshman, scheduled to begin in the fall of 2016 in James Madison (a public policy college within Michigan State University) to study Social Relations & Policy with the goal of going to work for a non-profit organization. #salary... Zachary R.
Feb 09, 2017 378 views Zachary R.
Feb 09, 2017 473 views
I'm seeking to pursue a career as a Political Analyst or News Journalist, and I would like to know what institutions would best prepare me for success in those careers. #journalism #political-science #public-policy... Hayward B.
Oct 31, 2016 522 views
I'm thinking about this major but I'm not sure it's practical. Many politicians are lawyers, so that seems like that's the degree to get if you want to be in politics. And for academic study it seems like having a degree public policy is better (or law). #law #political-science #politics... Michael G.
Sep 22, 2016 593 views Jonah H.
Sep 16, 2016 693 views Michael V.
Apr 07, 2014 980 views
I'm a junior in high school and I am really interested in social justice. I think I may be interested in being able to influence the laws set in place to strive for equality and freedom where I live. #law #government #public-policy...
4+ million learners use CareerVillage to get career advice.
About us