Career Questions tagged Financial fernando S.
Feb 22, 2017 847 views
I am am in high school and i've been interested to be a financial manager when i graduate collage #manager...
2 votes
2 answers
Active Sep 22, 2020


Relevant to you?
Dallas, Texas Karen P.
Aug 29, 2016 590 views Karen P.
Aug 08, 2016 1281 views
8 votes
6 answers
Active Sep 20, 2020


Relevant to you? Alec J.
May 25, 2016 580 views
I have factored in my scholarship and my financial aid money but I am still in need of more funds. Is there private loans that I can get and if I can, will they be deferred until I finish my degree? #finance #money #scholarships #loans #financial...
3 votes
3 answers
Active Sep 28, 2020


Relevant to you?
Saint John, New Brunswick, Canada Lioz G.
May 23, 2016 4386 views
5 votes
5 answers
Active Apr 04, 2019


Relevant to you?
Cooper City, Florida Michelle W.
May 18, 2016 670 views
I know how good it looks when you apply to grad school or for a job, but is it really worth going into student debt for? #colleges #ivy-league... April R.
May 14, 2016 691 views
I got a scholarship through my high school and received a check during my awards night. The check is applied to me and my college. So I was wondering if I was suppose to put the check in my bank then turn the money over to my college or if I am suppose to mail the check to them. #finance...
1 vote
1 answer
Active Jul 21, 2017

Relevant to you?
Providence, Rhode Island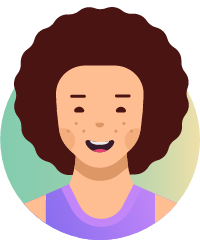 sherika R.
May 13, 2016 912 views
I'm asking this because I start the nursing program in the fall. I have a full time job that I now have to cut my hours and lose my benefits. And I don't have any other support. My student loans are also in default status, but I am doing a payment plan on them. But I am not eligible for finical...
#loans #jobs #scholarships #financial #grants #nursing #college #banking
2 votes
2 answers
Active Apr 03, 2018


Relevant to you?
Austin, Texas TASMIYA S.
May 10, 2016 540 views
2 votes
1 answer
Active Jul 21, 2017

Relevant to you?
Bengaluru, Karnataka, India Dylan C.
May 07, 2016 543 views
I have some leftover expenses that my family does not intend to cover. Will I be able to raise my student loan amount to compensate? #money #student-loans #loans...
2 votes
2 answers
Active Oct 01, 2020


Relevant to you?
Washington, Washington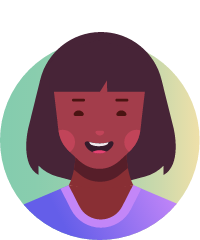 Nivetha J.
Sep 19, 2015 671 views
I am a commerce group student.Am in my 11th grade.I want to know what are the courses which are available for me to do my C.A courses further in future.I searched through things.All that I got was ICWA. But it says eligibility of 12 is needed.But I hear people telling me that 11th graders can...
#knowledge-management #accounting #accountant #cost-planning #financial
2 votes
1 answer
Active Jul 21, 2017

Relevant to you?
Salem, Tamil Nadu, India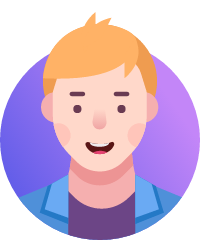 Sdancy13NFTEBOSS .
Jan 19, 2012 3426 views
Im in the 11th grade and I'm in an entrepreneurship class. I wanted to know what's the difference between a regular accountant (not certified) and a certified accountant. #accounting #money #math #accountant #financial...
4 votes
4 answers
Active Oct 05, 2020


Relevant to you?
San Carlos, California
5+ million learners use CareerVillage to get career advice.
About us