Career Questions tagged Economy Cristina P.
Jun 15 77 views Matthew S.
Jul 10, 2018 432 views Sh'Daedra J.
Jan 22, 2018 389 views
I start school in August for my bachelor's degree. I already have a an associates in science. I can not decide if I should major in education or general management. I am trying to decide which would suite me better with the way this economy is looking and try and prepare for the future for at...
#bachelorsdegree #special-education #economy #business-management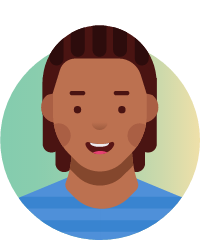 Christian B.
Jan 19, 2018 249 views
I am simply wondering about this question because I want to add to my personal thinking of economics. I want to find out about another universal motivator to get people to act, participate, join, or work. I can only think of taking advantage of people's feelings and morals other than the... Mallory G.
Jan 18, 2018 298 views
I know that the economy has a major impact on jobs and success. I want to choose a career that will be least impacted by a bad economy. What are some examples of stable jobs, even when the economy is bad?... Jeevika S.
Apr 29, 2016 712 views cristian F.
Sep 01, 2017 580 views
The nation is dividing, the poor doesn't have a chance to rehabilitate and start a new life, and the rich are getting greedier and only worry about themselves. Families are losing homes and more because our economy is so bad many people argue about the taxes and how much we pay, but that's...
#history #friends #help #politics #everyone #gamily #mba #question #economy Ena W.
Feb 26, 2017 431 views Balaji B.
Apr 20, 2016 974 views Talia B.
May 13, 2016 660 views
My sister asked me this question the other day,as she does not like school at all, I told her I could help find out!... Calvin K.
May 13, 2016 600 views
I'm not planning on going into any finance-related program, but there are definitely some finance-related things I'd like to learn about to prepare for my future such as the following: how to do taxes, understanding the economy and the market, and how to invest. However, I'm not good at...
#economy #finance #economics #investing #investment #math #mathematics Calvin K.
May 08, 2016 508 views
There are a broad number of careers that apply to Psychology, but the economy is in tough times and I was wondering if this might affect any jobs that relate to Psychology. #psychology #jobs #employment #economy... dinesh K.
Apr 20, 2016 1462 views
i need a advantage of a mixed economy system #economy... Kevin M.
Oct 21, 2014 1179 views
4+ million learners use CareerVillage to get career advice.
About us