Career Questions tagged Economy I've always been interested in the economy both on a personal and a larger level in terms of Government. I hold myself to high standards and I wanted to know the paths of those who are in the places I wanna be. economy major... Quito, Pichincha, Ecuador Salatiga, Central Java, Indonesia I start school in August for my bachelor's degree. I already have a an associates in science. I can not decide if I should major in education or general management. I am trying to decide which would suite me better with the way this economy is looking and try and prepare for the future for at...
business-management economy special-education bachelorsdegree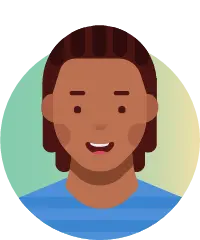 I am simply wondering about this question because I want to add to my personal thinking of economics. I want to find out about another universal motivator to get people to act, participate, join, or work. I can only think of taking advantage of people's feelings and morals other than the... I know that the economy has a major impact on jobs and success. I want to choose a career that will be least impacted by a bad economy. What are some examples of stable jobs, even when the economy is bad?... Mettupalayam, Tamil Nadu, India The nation is dividing, the poor doesn't have a chance to rehabilitate and start a new life, and the rich are getting greedier and only worry about themselves. Families are losing homes and more because our economy is so bad many people argue about the taxes and how much we pay, but that's...
history question economy everyone politics gamily mba friends help Chennai, Tamil Nadu, India My sister asked me this question the other day,as she does not like school at all, I told her I could help find out!... I'm not planning on going into any finance-related program, but there are definitely some finance-related things I'd like to learn about to prepare for my future such as the following: how to do taxes, understanding the economy and the market, and how to invest. However, I'm not good at...
finance economy investing math economics mathematics investment There are a broad number of careers that apply to Psychology, but the economy is in tough times and I was wondering if this might affect any jobs that relate to Psychology. psychology jobs employment economy... i need a advantage of a mixed economy system economy...
Chennai, Tamil Nadu, India 5+ million learners use CareerVillage to get career advice.
About us