Career Questions tagged Question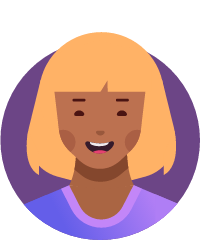 Heather M.
Apr 17 39 views
Strengths: Good with social Media, Good with electronics, and Good at writing. Weaknesses: Dislike young children, Hates standing in front of a room, Hates giving presentations, Not Organized, Easily put off task, bad speller, procrastination. I desire to go into Film Editing....
1 answer
Active Apr 26

Lakeland, Florida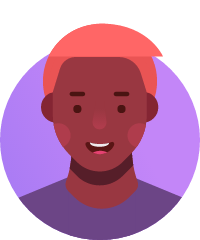 Devon W.
Jul 18, 2018 192 views
2 answers
Active Aug 31, 2018


Taylor Lake Village, Texas Carina P.
Apr 18, 2018 239 views
1 answer
Active Jun 26, 2018

New Kensington, Pennsylvania Amenda C.
Jan 23, 2018 168 views
When you are at your senior year, classes get easier and workloads just decreased. However, when I sat in the car alone, staring at the school. Wondering what was the whole point, after struggling for 3 years, there's a leap relaxation. And after that, you do it all again with college and...
3 answers
Active Nov 09, 2018


New York, New York bianca D.
Jan 18, 2018 319 views
5 answers
Active Mar 17, 2018


Pembroke Pines, Florida Luke L.
Jan 17, 2018 228 views
A couple schools I've applied to have extended an invitation to apply to their honors programs, but why should I? How does it help me in life? #college #honors #question #why...
3 answers
Active Jun 28, 2018


Erie, Colorado Robert S.
Jan 16, 2018 182 views
3 answers
Active Sep 05, 2018


Davie, Florida Robert S.
Jan 16, 2018 164 views
In today's society people tend to follow the money instead of following their deams; my question is why? If you're not happy in the job you choice then why bother do it? #tags #question...
4 answers
Active Nov 27, 2018


Davie, Florida RAVI M.
Nov 24, 2017 244 views
how #question papers are helpful to prepare for IIT JAM...
1 answer
Active May 08

Jaipur, Rajasthan, India cristian F.
Sep 01, 2017 481 views
The nation is dividing, the poor doesn't have a chance to rehabilitate and start a new life, and the rich are getting greedier and only worry about themselves. Families are losing homes and more because our economy is so bad many people argue about the taxes and how much we pay, but that's...
#economy #gamily #history #help #politics #mba #friends #question #everyone
4 answers
Active Nov 25, 2018


West Dundee, Illinois Esther C.
Nov 02, 2016 2761 views
I have had the opportunity in the past to visit accounting firms and converse with accountants. However, I always found myself at a dead end with an inability to come up with good questions. I had a train of thought, but I could not put them into words. Now I want to get an idea of what would...
#interview-questions #career-counseling #counseling #interviews #question
2 answers
Active Mar 19, 2018


New York, New York Belsabeth O.
Oct 23, 2016 345 views
1 answer
Active Jul 21, 2017

Yonkers, New York
4+ million learners use CareerVillage to get career advice.
About us