Career Questions tagged Ideas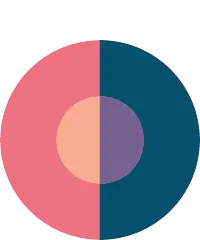 Jason
Oct 05, 2021 288 views
I have no idea what to do with my time so I'm constantly bored. Any Ideas?
#school #education #ideas -How much school I need
-Info that I should know
-details in what will be included
#career #ideas #creativity Henry
Oct 31, 2018 1773 views
The closest bachelor's degree to aerospace engineering my school offers is mechanical engineering. Should I stay on the mechanical engineering track and conduct internships related to aerospace or transfer to a different school with an aerospace major? What are some thoughts? #mechanical... lakeya
Jul 09, 2018 1407 views
I have a lot of invention ideas and I am not sure how to get help. There are a lot of website that say they help people who have invention ideas but I am afraid they will steal my ideas and I will not have any legal ownership of them. #help #innovation #Mechanical #MechanicalEngineering... in the interview, i think i'm not ready.They ask me things that i do not know. I need help help to organize ideas #ideas #interview-preparation #interviews I've been going back and forth with many different ideas in my head about different manjors. Nursing, occupational therapy, physical therapy, dermatology, interior design, media, nutritional work, child protections, international studies. I have so many ideas, how will I know I'm picking the...
Greenville, South Carolina #writer #ideas #information aesha
Jul 26, 2017 815 views
I am keen to work and solve UI/UX problems but I am running out of new unique ideas, its research phase for me. any ideas on how and what should I work on!?
#uiux #ideas #design #project #inspiration #user-interface-design #user problems #japan Tomi
May 14, 2016 776 views
I'm only in high school and I'm already having trouble keeping up with homework and studying. I can't imagine trying to do that in college with a job. That's when it really counts. What are some techniques you used (or are using) to keep up with work? #general #ideas Taryn
Jan 05, 2015 986 views
I have seen a lot of beautiful embellishment on dresses, shirts, pants, jackets and I would like to be able to do that without thinking to hard. Please help. #fashion #design #fashion-design #designers #ideas #inspiration
Hope Mills, North Carolina Sean
Mar 21, 2014 4736 views
I don't want to go into a boring career, I want to go into a career that is fun and fast-paced. Could you tell me a few to get my mind spinning? #jobs #ideas
5+ million learners use CareerVillage to get career advice.
About us