Career Questions tagged Human Rights Tamera P.
Mar 27, 2018 332 views Samantha P.
Mar 12, 2018 382 views Yasmin A.
Jan 24, 2018 277 views Clarissa B.
Jan 19, 2018 391 views Alexis H.
Jan 15, 2018 226 views
Growing up I had no idea about the labels "Predominantly White Institutions(PWIs) and Historically Black Colleges and Universities". My first time being exposed to HBCU's was in a somewhat negative light. These institutions provide quality programs and diversities just like any other...
#equality #college-admissions #human-rights #hbcus #spreadtheword #college Lydia A.
Jun 22, 2017 8384 views
17 votes
10 answers
Active Aug 15, 2017


Land O' Lakes, Florida Darcie I.
Apr 04, 2017 563 views Melissa A.
Feb 16, 2017 444 views Muzakkir S.
Jun 17, 2016 524 views Jade K.
May 18, 2016 442 views
I will graduate next month, June 2016, and enter law school this fall. I have traveled a lot and found that I can help/protect people around the world through the law. To the international human rights lawyers out there - what is the advice you would give your past self about your current...
#religious-freedom #slavery #human-rights #government #international-law dinesh K.
Apr 20, 2016 766 views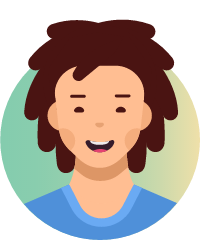 Amina H.
Jun 29, 2015 980 views
Hi! I'm very interested in working for Human Rights Watch, post college. What's the better major for that, Human rights or International Relations? Or please let me know if there are other even more helpful majors for this type of career (I'd either want to be a researcher in their organization...
#human-rights #journalism #international-relations #sociology Sandra L.
Jun 26, 2015 1718 views
i want to be involved in human rights and activist, because i feel like there is a lot i can provide in this major, i want to focus on the goverment and judicial system and there errors. #government #sociology #human-rights... Test S.
Apr 07, 2015 615 views Kayla S.
Mar 18, 2015 700 views
Hello! I am a high school senior and I am considering being a Human Rights Lawyer. I understand with this interest, I have the opportunity to represent inequalities all over the world. I really wanted to know an estimate amount of times one will travel internationally in the career. #lawyer...