Career Questions tagged Careeradvice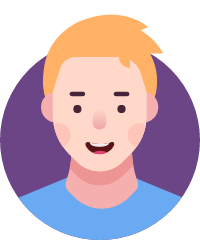 Hello everyone! I was just wondering what a good career would be for someone with my hobbies/skillsets/shortcomings. I am an aspiring polyglot, specifically with Korean, Spanish, Mandarin, Hindi, German, Italian, French, Portuguese, English (Native), Japanese, and Russian. As of posting this... 15 votes
10 answers
Active yesterday


Calgary, Alberta, Canada sumana V.
May 30 209 views Holden R.
May 26 110 views
The oil industry is full of uncertainty and requires me to live in places I would rather not (North Dakota/West Texas). Money can be very good. Should I stay in it for the long haul or take the leap into a different industry? Currently a general manager of a $25M/year oilfield service... Josseline C.
Aug 27, 2018 263 views
I am interested in learning and mastering as many languages as I can . I also want to obtain a masters in criminal justice. My idea is to work with the FBI if possible, but I am not sure if the degree I want to obtain is beneficial for this profession.... Ben S.
Aug 13, 2018 249 views
I am a generalist who is good with numbers and words. I am not sure if I should pursue an economics and politics degree or do data science instead as it is more practical and there's a higher chance that I could get a job at the end of it. #careeradvice # #first-job... Chelsea R.
Jun 29, 2018 287 views Chelsea R.
Jun 29, 2018 211 views Oreoluwa A.
May 25, 2018 368 views
I am about to be a senior in high school and I know that, right now, I want to be a neurologist, but I am worried that once I start studying to become one, I will realize I do not like it, but by then it will be too late to change my mind. I just want to know how you discovered what career you...
#choosingtherightfield #uncertainty #careeradvice #medicalfield #decions
4+ million learners use CareerVillage to get career advice.
About us