Asked
408 views
Translate
Translated from English .
What are the best ways to prepare for a career as an occupational therapist?
I'm interesting in seeing what OTs did to prepare for their careers. Observations? Internships? Research? Volunteering?
#occupationaltherapy #careeradvice #OT #occupational-therapist
---

Natalie Fein, MSeD, NCC, DCC
Nationally Certified Counselor
Philadelphia, Pennsylvania
Hi Chelsea,
In order to become a occupational therapist you will need to earn your master's degree. While you can major in anything and go to OT school, you will want to earn at least a 3.0 (b's) gpa while completing, classes in anatomy and physiology, physics, chemistry, general psychology, developmental psychology, abnormal psychology, statistics, and sociology. I would also suggest that you start volunteering at a hospital, rehab facility, or nursing home.
Good Luck!
Natalie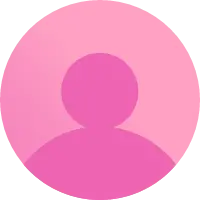 jan Kress
Director of an Occupational therapy program
Hi Chelsea,

I agree with Natalie's comments however, there are other entry points into the field of occupational therapy. There is the route of an OTA which is an occupational therapy assistant (degree is AAS) or an OTR which is an occupational therapist (person with a Master or clinical doctorate).
Both of these professionals are called an occupational therapy practitioners.

Most OTA programs such as the ones you have near you in VA require at least a 3.0 GPA, most MSOT or OTD programs require a higher GPA such as 3.85 or higher to be competitive in the admissions process.

Most schools (MSOT and OTD) require you to go through the OTCAS process which is the automated system to apply. If you do not meet the criteria, your application is refused. So look carefully at the criteria for schools before you apply. Some OTA programs are using this process as well.

Don't be discouraged if you don't get into a Master's program, seek the OTA route and apply in a couple of years. Most OTA's do not regret this decision because all they want to do is be in the great profession of occupational therapy.

JFK (OT)