Natalie Fein, MSeD, NCC, DCC
Badges
Following Tags
Active Topics Harper H.
Oct 21, 2015 613 views
I am in the 6th grade and would like to open up a vet and a pet hotel in the future. I am just wondering how much a vet owner would make. Thank you ! #veterinary-medicine #pet... Allexis W.
May 17, 2016 405 views
I know that you don't become successful in your life overnight and that you have to take risks sometimes to move up. So I would like to know what chances or risks helped you get to where you are now. #college #career #professional #career-counseling... Calvin K.
May 21, 2016 592 views Diljot S.
Feb 21, 2017 343 views
I have 3 extra courses left to choose after taking all mandatory courses I need to pursue in the medical field. I have chosen 3 sciences, calculus, and french, but still have 3 more to choose. What are some high school courses that I should take? #highschool... Melissa A.
Feb 22, 2017 441 views
I never saw a single person about my future and the avenues i could travel when I was getting my bachelors degree. I was not spoken to a single bit except for responses to professors. They had their great jobs, but what was mine? Why didn't I receive any guidance at a very influential time...
#college-major #college-admissions #career-goals #recruiting Paige O.
Feb 22, 2017 602 views Mounia M.
Feb 22, 2017 430 views Tommy T.
Feb 22, 2017 15956 views
I am 12 and when I grow up I want to be a YouTuber. I promised my mom I would go to collage but you don't need to go to collage to be a YouTuber. So what collage courses can I take? #gaming #youtube... Tommy T.
Feb 22, 2017 1102 views Luke F.
Feb 22, 2017 485 views
so what is the best career to get money...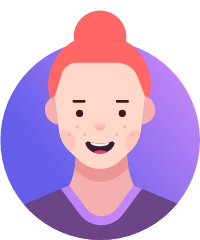 Jack O.
Feb 22, 2017 478 views
Im 11 and i wanted to get into paranormal investigation and my parents want me to go to collage so what collage can i go to?... ryder C.
Feb 22, 2017 603 views Caleb B.
Feb 22, 2017 373 views
Hi I am Caleb and I get stressed out a lot and I need help when working how can I get stres release easy during working... Marco C.
Feb 22, 2017 378 views
I've always loved to play soccer and it has always been my dream to play proffesionla soccer. #college #athlete... Daycy A.
Feb 22, 2017 415 views