Career Questions tagged Pre Dental Ana
Sep 18, 2018 640 views
I'm a freshman who just started college and I'm quite confused. At first I was a business major and then switched over to biological sciences because I've always wanted a career in the health field and thought that might be the best major. Now, I don't really think so. I either want to be a... Things you can consider for this specific question... What is the highest degree needed to become a dentist? Are there multiple paths to becoming a dentist? What is the best undergraduate degree to earn before dental school? Is there any other experience/certification required to become a... Besides a Pre-dental major, what is the best major of study to go on to dental school that helps with acceptance and being prepared?
#dentistry #dental #pre-dental #dental-school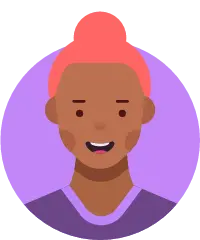 I am undecided on a major and have applied to out of state colleges and universities, but I'm scared it'll be a waste of money because I am undecided on my major. I have strongly been considering a business major and minoring in Spanish. Pre-Dentistry is also something I have considered but my... I am a sophomore in college. I was in a pre-dentistry program but unfortunately it was removed due to few people going for pre-dentistry. So now I have to choose between Chemistry or Biology. I need Help Please. #dentistry #dentist #pre-dental #dental-school #chemistry #biology #college Kiara
Mar 26, 2017 1323 views
Today we were given our course registration for next year, which will be my senior year in high school. I'm currently in Algebra II and have the option of taking either AP Statistics or Pre-Calculus H next year. What would you recommend for an aspiring Orthodontist or Dentist? I know that... Alec
May 25, 2016 824 views
I am enrolling in college and I want to become a dentist in the future. Is there a specific plan of study I should follow in order to achieve this? #college #dentistry #dentist #academic-advisor #pre-dental
Saint John, New Brunswick, Canada I want become a doctor #dentistry #dentist #family-dentistry #pediatric-dentistry #dental-school #dental-practice #cosmetic-dentistry #pre-dental Evelyn
Feb 18, 2015 23041 views
Hello, my name is Evelyn and I am a Junior in highschool. I am really looking into being a Dental Hygienist. My question is how many years would it take of college? Also would I have to apply separately to a dental school or program, if so how much years is that? #dentistry #dental-hygienist... Jarrin
Dec 09, 2014 1028 views
hi im jarrin and I'm a sophomore in college. I'm hoping to pursue dentistry after college. #dentistry #pre-dental Ann
Apr 09, 2014 2703 views
I want to be a dentist, but I do not know which major would benefit me more. #college-major #chemistry #dentistry #dentist #dental #pre-dental
5+ million learners use CareerVillage to get career advice.
About us