Career Questions tagged Javascript What are some problems you've had while being an architect?
Rock Hill, South Carolina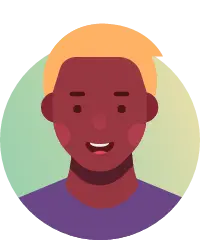 I am confused with what kind of programming languages will be best to learn for the long-term. There are just a wide variety of programming languages to choose from. I have tried Javascript and Java as a basis of my learning. But I am still quite unsure on which I should focus on. uncertain about what I want to do Rich
Sep 28, 2022 180 views
I'm in high school and unsure of what career path I want to go down to. It seems like a very big commitment so I want to make sure that I make the right decision. Ethan
May 05, 2022 410 views
We are discussing careers in class and I am interested in programming.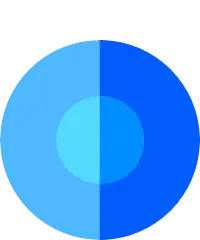 How hard is it to pursue Cybersecurity as a profession if you really want to do it as a career for the rest of your working life? I'm already enrolled into Job Corps and am going to work on completing my programs in customer service, computer technician and network administrator advanced program while earning my COMPTIA A+ and CCNA certification within three years. I am an aspiring network systems administrator for a... As a self-taught web developer, at some point during my coding journey, I got distracted and switched to a different language just out of curiosity. (switch from JavaScript to Python). Three months later, I realized that Python or Data science isn't really my thing. (I definitely see the... I graduted from flatiron coding school in nyc. I have not any coding experience.
My skills are #Javascript,#react,#ruby on rails,#angular were are doing a project at school about our carrier #technology #computer-science #software-engineering #computer-engineering #programming #software-development #computer-programming #python #java #C #javascript ian
Oct 12, 2017 1198 views
I know a couple languages, mostly high level but I was wondering If I have to learn C or C++ or ABC . I know python, bootstrap, html, css, java script, learning ruby and rails, and I am learning php and sql. #software-engineering #technology #web-development #computer-software #software... Colin
Oct 21, 2016 1810 views
I am asking this because I am trying to discern which one I will prefer. I do not have very much knowledge or resources regarding which one will be more beneficial to what I would want to do. #computer-science #computer #japan #java #python #javascript As a sort of follow up to my last question (https://careervillage.org/questions/12629/what-all-do-you-need-to-do-and-have-to-be-a-computer-and-program-designer), I am currently using a website called Code School (https://codeschool.com/), but I want to know if that is a good website. It teaches... I was always just amazed by technology and how fast its growing. I want to help that process but I don't know exactly how. I am using a website called Code School (https://www.codeschool.com/), and I'm learning JavaScript and iOS. How would I get into the programming field because, as I said I...
5+ million learners use CareerVillage to get career advice.
About us