Career Questions tagged Directing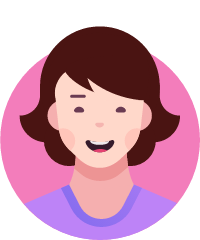 Sabrina K.
Mar 24, 2020 138 views Ana G.
Aug 28, 2018 206 views
It is a very competitive field in which there are many people but not everyone succeeds, As an international female student how can a stand out from the rest? #film #directing #nyu... Emma R.
Jan 10, 2018 306 views
I am a ninth grader in Oakland, California. Right now I am attending an art school where my focus is writing. We have many great opportunities to publish and start building a portfolio. I would love to be a #director and #screen-writer. I was wondering if there were any programs/#internships I... Jaslene S.
May 18, 2016 523 views Latianna M.
Jun 10, 2015 831 views Sofia T.
Jun 03, 2015 899 views
Hello I'm a sophomore who has interest in filmmaking. I have written scripts for shorts films and webseries, but I was wondering that if I produced them now, would they help further my career when I'm applying for colleges? Thank you! #films... Jeremy B.
Apr 01, 2015 824 views