Career Questions tagged Freelance MJ
Mar 29, 2021 590 views
What type of freelancing or part time jobs should I do while being a student and also want to earn money?
#st #student-development #student #computer #programmer #freelance #computerScience #WebDeveloper #android #ios #technology
Kalibo, Western Visayas, Philippines I'm a 12th grader looking to choose between the arts and sciences for her career, and one option I've been introduced to is freelance work as an artist, or being a small business owner. Is it really as glamorous as it sounds? How long does it take? Is it worth the potential risk?... #art #artist #graphic-design #freelance #creative #fine-art #design -How to promote my name?
#Art, #Creative Expression, and #Advertisement #graphic-design #freelance I plan to do 2D and 3D animation as a career and I heard it was a pretty unstable job which worries me a lot since I want to help my parents financially as soon as possible. I also worry about it for my own good if it will be enough to support me as well financially. #freelance #animation... Mary
Jan 22, 2018 546 views
I love writing, and I enjoy helping others make their writing better as well, so when I heard a talk on freelance editing, I thought "This sounds like something I could do!" However, although I feel confident that I could do the actual editing part, I don't know much about how I would get... W. C.
Apr 02, 2017 669 views
Hi! Is it hard for university students to find a freelance job? What are the freelance jobs that many university students work on it?
thanks! #freelance Kelly
Feb 24, 2017 715 views
I understand that freelancers have to manage their own money, time, daily schedule, as well as their marketing, and various other things. Because of this, I would like to know the specific actions taken by a **freelance illustrator** (who is looking to get an offer from a client in any...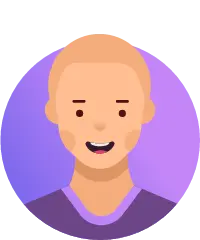 I'm a senior in high school and I'm looking into event planning as a potential career path. I have taken multiple business, marketing, and economics classes, and plan on pursuing something similar in college. Socializing, organization, and problem management are strengths of mine and event...
Northfield, Massachusetts Pam
Jan 26, 2017 795 views
How have you made use of your free time to learn design software in order to practice your skills and apply them to your education/profession? #software #design #graphic-design #freelance #adobe-creative-suite #personal-development #career-details Is there a better way to sort out many of the teenagers confusion, by letting them known about which areas they are good at and at which areas they are going to excel? This will give them a clear view about their future. #engineering #medicine #law #architecture #high-school #arts #politics... As a soon to be graduate is it better to jump straight into large market areas or begin smaller as a freelance designer. I am curious as to whether it would be more beneficial to start out small, in a local area close to home right out of college, to grow as a designer or if it is reasonable to...
5+ million learners use CareerVillage to get career advice.
About us