Asked
356 views
Translate
Translated from English .
Which is the most effective way to learn anatomy in medicine?
I'm goning to study medicine and actually I don't know how to study anatomy, how to remember it. Please, tell me the right way. #university # medicine
---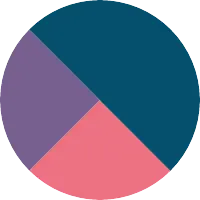 Vanessa Lee
Program Management
1
Answer
Vancouver, British Columbia, Canada
Vancouver, British Columbia, Canada
I enjoy using apps like Quizlet and Anki for memorization. Anki has been particularly helpful with my anatomy courses!

Gordana Ostojic
Manager - Customer ServiceCustomer Loyalty Group
Hi Lorena,
There are a lot of applications for the phones/tablets these days that you can download or purchase and use. Most books that you do have to buy for the school will come with the applications as well. There is a lot to memorize so find the best routine that works for you. You can find out what the curriculum for you major would be from the school and order books and applications ahead of time to help you out. Learn to manage your time well.