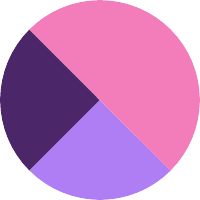 Paris Bartley
Business Operations
Hi Eva,
Inclusion and diversity are a rich part of a company's culture. I have had the opportunity to participate in multiple female-focused leadership and growth opportunities through seminars, events and workshops at my workplace. It is part of our inclusive culture. It is empowering to feel recognized and valued as a woman - and a mother - in technology so I am happy to hear this is something that is important to you while job searching.
Luckily there are plenty of resources to help you narrow down your search. Check out Great Places to Work here: https://www.greatplacetowork.com/best-workplaces/women/2019 and my suggestions below. Best of luck to you!
Paris recommends the following next steps:
Identify which industry(s) you are interested in building a career in.

Research and leverage information from reputable resources (eg. Great Places to Work, Forbes, Fortune).

Identify which companies catch your attention and visit their respective website [BONUS: if they have a page on "company culture", check it out!]

If still interested, search for their career page and begin reviewing their open positions, bookmarking ones that you want to apply for.

Prior to submitting a resume, search your contact list on LinkedIn for friends that currently work at the company - see if they can refer you!