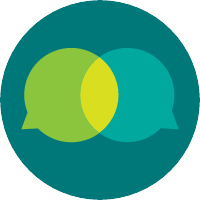 Nisha Prudhomme
Network Engineer
That's a very good question. Students can be very irritating at times. Hey, they are children...
Here are some ideas off the top of my head that worked for me when I was a teacher:
Ignore the student's irritating behavior so long as he/she is not disrupting others. This can be a negative response because other students will observe that problem student can misbehave without consequence. However, it depends on the severity of the behavior.
Remain calm so that you do not give the irritating student the reaction that they may be purposely trying to solicit out of you and calmly ask that they cease the behavior
If the behavior is severe enough, get the parent on the phone and explain the behavior and how it is disruptive to the learning environment and learning of others. Let the parent know that the student's success is important to you and you would really appreciate it if parent can have a talk with student to ensure that he gets on the right track and is successful this year. If necessary, put the student on the phone next to speak with parent (in hallway)
Set clear expectations for behavior so that undesirable behaviors are minimized - routines and procedures are critical
Reward the problem student with a positive call home when he/she has a good day in hopes that this will encourage student to continue with good behavior
Find a strength in that problem student and make a big deal about it from time to time - a talent, a skill, etc
Allow problem student to be your teacher helper when he has a good day in hopes of motivating him/her to continue to display good behavior
There's no one size fits all approach to classroom management. You have to explore and discover what works best for your population of students.
Nisha recommends the following next steps:
Research classroom management strategies and ideas