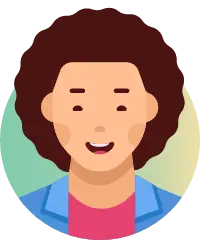 Asked
238 views
Translated from English .
What type of work can i obtain in building maintenance?
---
Hi Malcolm,
In building maintenance, it's usually a wide range of skill sets. You could benefit from HVAC certification, welding, painting, electrical, carpentry, plumbing, and mechanical.
In all these fields you can get a certification, and start with courses from your Vo-Tech school. Many of these certifications can be gotten after hiring on, and the employer may either pay for the training, or pay for part of it. The more certifications you hold, the better you expect your pay to be.
One day you may be replacing light fixtures, and the next day fixing a water leak, or installing new floor tiles. Most of the work should be planned ahead of time, so that materials and tools will be ready for the job. Other times, it more of an emergency type fix, such as repair a boiler feed pump. Usually its best to start out with a mentor or apprenticeship program, so that you may learn the ropes, and work safely, always following all safety rules and OSHA guidelines.
Hi Malcolm,
There are a lot of different jobs for building maintenance. These include heating, cooling, plumbing, electrical, carpentry, roofing, landscaping, and more! Some people working in building maintenance are responsible to fix basic issues. It is be hard to be an expert on all the different jobs. So some people are trained to fix more complicated problems. If you decide to specialize in a specific skill or trade it may require more training and possibly a license. If you're not sure on a specific job, start with the ones that you find most interesting. You may decide you are more interested in overall or general maintenance instead of something specific. Since there are a lot of things related to building maintenance, it would be helpful to know a little about how they all work. Also, if you become a supervisor at a facility, you may be responsible to coordinate other employees and to make sure the work is done correctly. Good luck and keep learning.