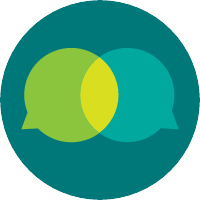 Nisha Prudhomme
Network Engineer
Hi Jose',

I am a woman. Although women are entitled to careers in welding, I don't think that welding would be a good fit for me. In terms of salary, teachers make the same and, in some cases, more pay than welders. Therefore, I don't think that salary is a good determining factor for choosing between teaching and welding.

A difference that I see is the level of education required for each. Welding is a trade and the skill and certification can be acquired in less time than earning a college degree.

After teaching for 8 years, I went to trade school and learned IT Network Engineering. My salary is double what I made as a teacher and it required less schooling/education. However, in IT we are on a continuous learning path because technology is constantly evolving. Therefore, as I T person you have to make a commitment to be a life-long learner.

One final note about Teachers. Teachers don't go into teaching for the money. Teachers choose this career path because they love making a difference and touching lives in the process.

Advice: Choose a career that you enjoy and love. Money isn't everything and it doesn't necessarily bring you happiness.