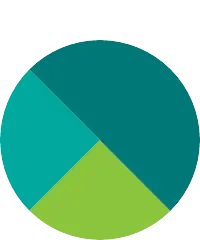 An Awesome Student
Student
Asked
214 views
Translate
Translated from English .
How do you become a boxer?
Greetings! I'm Ms. Tipton at the International Community School. My 3rd graders have a few questions and I'd like to share your advice with them. Thanks in advance!
#boxer #sports
---
If you are interested in becoming a boxer, you should do some research on training programs in your area. Boxing is a very difficult sport that requires a lot of specialized training to be successful. There really is an art to boxing and it's more than just fighting. It involves special training to help with strength and endurance. It also involves studying your opponent and recognizing how to strike and counterstrike.
Always keep your eyes on your opponent and never put your head down!

Even if boxing were not to be your career, training as if you were getting ready for a boxing match will help you with your cardio and core and will ensure you stay in great shape! It's important to find a good trainer and listen to their advice about training and nutrition! Stay safe and I hope you find a way to pursue this interest of yours!
I have achieved 2 black belts over the course of about 18 years of my life of which I was have had the opportunity to learn and teach a multitude of different styles from some of the best including Boxing. At a young age, just being active in any sport related activity will aid them in building the competitive mindset, determination, self esteem, discipline, and confidence. No age is too young to start and it is subjective but I'd say most clubs might start closer to 8 years or so. You can start kids in martial arts at a very young age to start building the motor skills and good instructors or clubs at that age will approach it so the kids have fun while learning.

I suggest they have their parents review all the options in the area and go visit a few of them to see if it is an healthy environment and talk with the instructor or owner. At that age, there are a lot of options to choose from depending on where they live. At that age it's all about having fun, learning self control, building courage and eventually learning how to confront difficult situations as they get older.

Good luck!
All sports are very similar, so, I believe to become a boxer, you would have to find a club to join and a coach to train you. I'm not a boxer, but love boxing. You will need to be able to not only punch your opponent, but to also TAKE a few. That's what stopped me from going any further, I couldn't take the punches! LOL! Good luck.