Asked
192 views
Translate
Translated from English .
I want to study on gaming technology and development,
I completed my 12th with 84% marks. I wish to go for masters in game development preferably in abroad. Can I go for BSc. Computer science? #computer-programming
---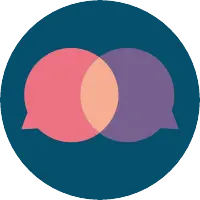 Ramesh Narayanaswamy
Computer Scientist
Michael's answer above is quite comprehensive for Masters in Game Design. I would add couple of items:
Alternatives to Masters in Game Design:
a) It is possible to do a BS Computer Science with Game Design specialization. Many schools USC, University of Utah etc. have such programs.
b) University of Utah has a BS in Games degree - https://games.utah.edu/prospective-students/bs-in-games/
c) The following ranking of BS in Game Design programs points to many more such programs - https://www.animationcareerreview.com/articles/top-25-schools-game-design-bs-programs-us-2020-college-rankings

Preparing for a Masters in US:
US Universities require a 4-year undergraduate degree to apply for a Masters program. BSc in India is a 3-year undergraduate program and doesn't work as preparation for a US Masters. You should do a 4-year BE/BTech to apply for a US Masters program.

The gaming industry is quite strong in Scotland. Since you are looking ahead to education aboard you should also consider Scotland in addition to the USA.

Abertay University is particularly strong in gaming -- it offers both undergraduate and graduate programs. At the undergrad level in addition to Abertay University (https://www.abertay.ac.uk/course-search/undergraduate/game-design-and-production/) there is also Glasgow Caledonian (https://www.gcu.ac.uk/study/courses/details/index.php/P01628/Computer_Games_(Design)/) and Edinburg Napier University (https://www.napier.ac.uk/courses/bscbsc-hons-games-development-undergraduate-fulltime). You might look at what they offer and us it to help find a comparable program with this focus within India.