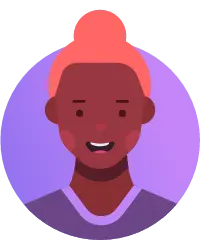 Updated
Translated from English .
226 views
Why do people learn the mechanics of Microsoft Word, Microsoft Excel, etc?
I am wondering about the importance of mastering them.
---
The Microsoft Office suite of tools are primary business tools that transcend almost any business genre as well as have a wealth of personal use. Personally, I find Microsoft Excel to be one of the most useful tools of the entire suite. This tool provides the user with a very powerful way to interpret data of various kinds as well as provide visually clean outputs. As a business professional I use this tool for data analysis in my day to day life and in my personal life I utilize this to keep track of my budgets and expenses. I would also call attention to Microsoft PowerPoint as it is a tool that is again very powerful in providing the user a way to create a visual experience that allows its viewers to consume a wealth of data or knowledge in a very succinct way utilizing both text as well as images. I cannot recommend enough taking the opportunity to learn as much as you can across the entire Microsoft Office suite.
Word and Excel are foundational tools used at just about every company and lots of college courses too. If you go the business field, you will likely use Excel at some point, so learning at least the basics is what i'd suggest. There are lots of great resources online to learn from like Udemy, LinkedIn Learning, and even YouTube videos.
Microsoft Excel, Microsoft Word, Microsoft Powerpoint, etc are important because many college classes and companies use them. If you master these applications, you can bring that skill to any job. For example, you can use Microsoft applications as an accountant but you can also use Microsoft applications as an engineer. These applications allow you to document, manipulate, and test data in different ways. For example, you can use PowerPoint to present data in an aesthetically pleasing way while you can use Microsoft Excel to manipulate data using the numerous formulas and table options.