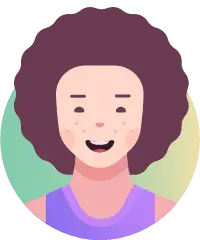 Asked
56 views
Translate
Translated from English .
Why is choosing the right career important?
Why would choosing the right career be important? The only thing that would be important to me is how much that position pays.
---
You should not feel stuck no matter which career you choose. You will find sometimes experts in one field have exceptional transferrable skills for another area of expertise. It's important to do something you can commit to build relationships in, be a dependable worker who contributes beyond what is expected so you can advance and open new opportunities for yourself. Network with people in other professions and invest time to learn new skills.
Fred: They say that if you do something for money, its considered "just a job" but if you do something that drives you, something that you are passionate about, it becomes a career. This is the long term and helps you prepare for the marathon, that is life! I think choosing the right career is important because it is going to be part of your life for a long time and will help drive, shape, nurture you and your curiosities. Its a forward looking plan that you will always be able to fall back on.
Whatever you choose, money should not be the only factor. You are going to be doing it a LONG time. I would rather have a job that pays a little less that I enjoy, than a job that pays a bit more that I hate.

For example: lawyers often make a lot of money. But they work 12 hour days during the week, and often a lot on weekends and holidays. I would hate that. No amount of money is worth that much of my time.

Would you want to work for a company that pays a lot if you don't agree with their mission? If they do something you find morally objectionable, would you work for them anyway just because they throw cash at you?

Quality of life, work-life balance, stress, hours...all these things come into play when choosing what career and what jobs you choose.