 Asked
189 views
Translated from English .
What is a good age to start a career?
---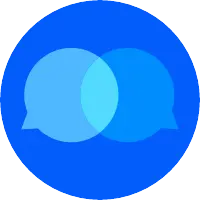 Phoebe Hoyt
Run educational programs and teach English as a second language.
I teach English in Italy and work with children from 7 yrs old to adults. I think that starting with volunteer work in middle school and absolutely in high school is a great way to test different fields, gain experience and often learn what you like and don't like about any given job. This helps narrow down your potential career as you move forward. The earlier the better for beginning careers as it allows you an advantage over your competitors and lets you get a head start.
Hello Kevin, thank you for your question. Most people start their careers after they finish college between the age of 23-24 years old. Most young men/women seem to feel they are mature enough to handle day to day pressures of life without calling home or taking a break. Now the benefits to starting your career right out of college is you will be able to retire sooner, and you will also be able to start putting into practice what you have learned the last four years. Best of luck
The typical age in the US is ages 21-23, which is about when people finish college. We will be working for the rest of our lives so one school of thought would say to start as early as possible to get ahead and to plan for retirement. Another school of thought would say because we will be working our whole lives, it might stand to benefit you to take a gap year after college or trying something non-traditional or experiment with something for a period of time before settling into your long term career.