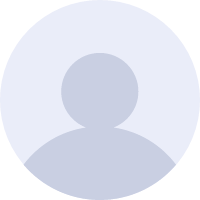 LADONNA JOHNSON
Human Resources- Talent Development
Effective Communication is a critical competency and skill that is needed not just in your professional career but also in your personal life. How many times have you known a co-worker, colleague, classmate who is really really smart but struggles to get his/her point across in a meeting or is really boring when making a presentation? We all know someone like this and it is painful to experience. So whether you are communicating via email, a meeting or a presentation keep these basic questions in mind.

■ What do you want to communicate?
■ Why do you want to communicate it?
■ Who will benefit from communication?
■ What action do you want the audience to take following your communication?

Once you've answered the above questions, regardless of the type, make sure your communication is organized. Here are few tips that can help.

EMAIL:
In the subject line include FYI Only, Action Required or Urgent Request.

Also, because most people use a smart phone make sure the most important information can be read without having to scroll through the entire email.

MEETINGS:
Always have an agenda and send it out ahead of time. Recap the key points made in the meeting and action items.

PRESENTATIONS:
Make sure your presentation is professional looking, crisp and concise. It boosts your confidence when you're presenting.

ALWAYS make sure your Web connections, LED projector, microphone, thumb drive etc are working in advance. Test it to make sure.

Lastly, texting language is not professional communication language. LOL How we communicate via text i.e. Emojis, acronyms, abbreviated words is not how you want to communicate professionally. IKR

Your communication (style and effectiveness) is a reflection of you. People are quick to judge you based upon it. Job opportunities have been denied because of it. Career growth can be limited as a result of it. I challenge you you to make the development of this critical skill and competency a top priority. Seek out books, training, school courses, webinars, workshops on the topic and then practice practice practice.