Asked
367 views
Translate
Translated from English .
What are the risks of becoming a painter for construction?
---
Brandi, it depends on what type of painting you are referring to. There are several different "types": Residential, Commercial and Industrial coatings. Residential has lowest risk in regards to safety and exposure to harsh chemicals or ingredients, and Industrial the highest. You'd be required to learn and participate in safety programs, usually along OSHA regulations. Residential being least regulated and Industrial with the most safety requirements.
I assumed you meant health risk by your question. Financial risks are based upon the market, availability of materials and how many competitors there are.
Mary recommends the following next steps:
You can check more information on industrial painting here. https://www.nccer.org/workforce-development-programs/disciplines/craft-details/industrial-coating-lining-application-specialist
If your interested in Residential, search out the local homebuilders association for more information and maybe some contacts of local people you can talk to about joining the industry.
If your interested in commercial painting and coatings, you can contact you local ABC office for same reason.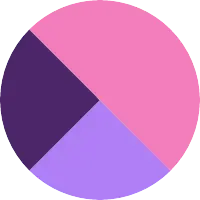 John Fening
Safety Manager, Safety Specialist, Site safety and Health Officer
HI - being a painter in construction means a lot of ladder work both inside and out. When using any ladder remember to keep a three point connection to the ladder (two hands, two feet, two knees, two elbows. For ladder work inside a residence I recommend getting a platform ladder as it gives you more freedom. But reminder when working from any laddter do not allow your belt buckle to get out beyond the siderails! And make sure your ladder is well supported on the ground (place ladder feet on a wide wood board and tie the bottom against movement. Also ensure you are using a ladder stand-off device to keep from messing up the paint.
As for personal protection I recommend getting goggles so paint does not get in the eyes. As for a respirator read the paint container label to see if this is necessary. Lastly I recommend getting a pair of coveralls that is slightly bigger then you need (gives you a little more freedom and protects your clothes). And a nice pair of gloves to protect you hands and a cap to protect your hair. Let everything dry then visit a commercial wash machines to clean the coveralls, gloves and cap.
Good luck - and keep me up to date.
John recommends the following next steps:
If you are looking to get hired by a company then I recommend going on the OSHA.gov website and read on how to get your OSHA 30-hr certification.
Once you have your certification then get a pair of steel-toed work boots (break-them in a little first) and a hard hat with proper work clothes with your goggles and coveralls in your car
After getting properly ready for work go knock-on job site trailer doors and be open to their suggestions and ask them for help.