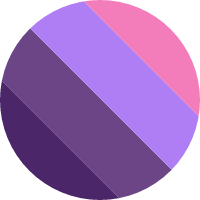 Meghan H
Recruiter - Human Resources
Good question, Harry. It's also a tough question, if you're an animal lover or have grown up with a family pet. In short, I wouldn't suggest brining your family pet to college because taking care of it will be hard.

Things to consider:

- You'll want to check your college's policies however, in most cases, pets are not allowed if you're living in on-campus housing/dorms. There are some exceptions for pets registered as a service or emotional support animal. Off-campus housing may not have as many pet restrictions. But again, you'll want to check your college's policies and/or landlord policies.

- Your first year away at college can be a big change. Navigating campus and classes, meeting new people, attending events, possibly joining a club, maybe getting a job, etc. All of these things take time, energy, and commitment, including caring for a pet.

- Will you be taking back-to-back classes, leaving your pet unattended for hours? Does your roommate like pets? Who will watch your pet if your campus is sponsoring a weekend trip and you want to go? What if your pet gets sick, is there a vet nearby? Are you comfortable with the cost of owning a pet: cost of food, cost of medicine, cost of vet visits? Will your pet adjust to the new environment? There are so many things to consider.

I can relate to this question. I attended college out-of-state, five hours away from home, and I didn't have a car. This meant I wasn't able to see my dog for months and months, until holiday/summer break. I deeply cared for my dog. Although it was difficult, I look back and think about so many opportunities I would have missed out on if I was caring for my dog while attending college.