Asked
580 views
Translate
Translated from English .
I've only been involved in 2 clubs throughout my 3 years in highschool should I join more?
I'm concerned, all my friends where in 5 clubs and I've only done 2. #colleges #senioritis
---
Divina Hale
State and Local Tax Associate at PwC
Hi! First off, it's great that you've joined some clubs! I think quality over quantity plays a role here. It's better to be involved in clubs that you have a passion for and can write about in college application or scholarship essays. I would try not to worry too much about keeping up with your friends. It's better to do what works for you. Hope this helps!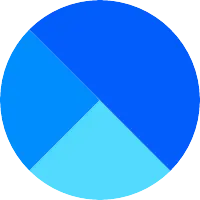 Anita Redd
Business owner, educator, election manager
I agree and keep an open mind to jobs and outside volunteer experiences beyond school clubs!
Hi Melissa! I agree with previous answers. If there is an additional club you want to do then check it out and join but quality does matter, if you are committed in those two activities and can write meaningful entries about them then that is what matters. Also joining too many clubs can limit your overall involvement which can hinder the way you speak about them in college applications.

Hope this helps!
Best of luck!