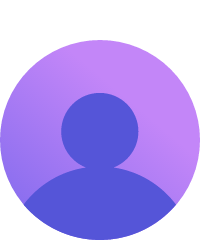 Yasemin G.
Badges
Following Tags
Active Topics
Active Locations Alexander N.
Mar 12, 2014 4263 views
I am scared of looking bad and giving a bad first impression with the stuff I will wear. #career #jobs #interviews...
40 votes
38 answers
Active Dec 16, 2020


San Jose, California Nick B.
Mar 24, 2015 1028 views
I'm going to major in sociology, maybe minor in criminology and my plan after that is going on to law school. I've been told that it's odd I'm going into socio if I plan on going into law afterwards. At the same time I have met people who have gone to school for the same thing and have loved... safina F.
May 02, 2016 554 views andrea G.
May 12, 2016 569 views
I was considering switching from a Molecular Biology to General Biology major before selecting my schedule and was wondering if any on biology major would benefit me most. #college-major #biology... Delaney C.
May 13, 2016 625 views
It's a difficult decision to make, especially when you factor in cost, and scholarship availability in the more competitive schools. I have been going back and forth about trying to get into a more prestigious school for my undergraduate degree, realizing that I'll also have continuing costs... Harley W.
May 13, 2016 729 views Armine K.
May 13, 2016 691 views
I really like my major, but I've heard its career prospects are not promising. #pre-med... Melissa P.
May 18, 2016 443 views
I'm concerned, all my friends where in 5 clubs and I've only done 2. #colleges... Olivia B.
May 18, 2016 595 views
I've always gone to small schools with small class sizes, which enabled me to be close with my teachers and ask questions whenever I needed. I am concerned that I will not have this opportunity in a bigger class setting. #professor #student... Madison O.
May 19, 2016 496 views
If I take an anatomy class will it help in med school or would it make no difference?... Nikhil T.
May 19, 2016 627 views Savannah S.
May 19, 2016 538 views
It seems like scholarships are super competitive. But I also hear that thousands of dollars go unclaimed each year. Honestly, what are the odds of being selected? It seems like a lot of work with so promise of return. I feel discouraged. #finance... A B.
May 21, 2016 874 views
My name is Yajaira and I want to study abroad while pursuing my Master's degree in Accounting and Finance and I am considering earning my masters degree abroad- studying for about two years in another country. Will studying abroad/earning a degree abroad in the business field affect my...
14 votes
16 answers
Active Dec 10, 2020


Phoenix, Arizona Lydia W.
May 22, 2016 584 views isaac V.
May 24, 2016 472 views
I am a junior in college and feel it coming to a end quickly. I feel like the blink of an eye I am going to be graduating. I am really looking forward to trying to get a coaching position for tennis somewhere. I feel like it is best to move out of Corpus for this, but I am worried about moving...