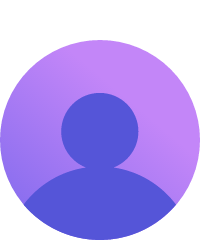 Yasemin G.
Badges
Following Tags
Active Topics
Active Locations Alexander N.
Mar 12, 2014 4015 views
I am scared of looking bad and giving a bad first impression with the stuff I will wear. #career #jobs #interviews...
39 votes
37 answers
Active Sep 19


San Jose, California Nick B.
Mar 24, 2015 992 views
I'm going to major in sociology, maybe minor in criminology and my plan after that is going on to law school. I've been told that it's odd I'm going into socio if I plan on going into law afterwards. At the same time I have met people who have gone to school for the same thing and have loved... safina F.
May 02, 2016 489 views andrea G.
May 12, 2016 506 views
I was considering switching from a Molecular Biology to General Biology major before selecting my schedule and was wondering if any on biology major would benefit me most. #college-major #biology... Delaney C.
May 13, 2016 573 views
It's a difficult decision to make, especially when you factor in cost, and scholarship availability in the more competitive schools. I have been going back and forth about trying to get into a more prestigious school for my undergraduate degree, realizing that I'll also have continuing costs... Harley W.
May 13, 2016 694 views Armine K.
May 13, 2016 653 views
I really like my major, but I've heard its career prospects are not promising. #pre-med... Olivia B.
May 18, 2016 518 views
I've always gone to small schools with small class sizes, which enabled me to be close with my teachers and ask questions whenever I needed. I am concerned that I will not have this opportunity in a bigger class setting. #professor #student... Nikhil T.
May 19, 2016 590 views Ashley W.
May 27, 2016 429 views
I've heard that med school is very tough, and I want to prepare as best as I can. #medical-school... mounesh M.
Aug 04, 2016 373 views shetrunga B.
Aug 19, 2016 531 views Maria M.
Aug 30, 2016 607 views
Hi, I'm an 11th grader in high school and I would like a career in medicine such as a physician or a doctor and I wanted to know, what are some college courses I could take that would be beneficial in pre-med or med school, aka courses geared toward a medical career? I have already taken AP... Alicia C.
Oct 04, 2016 489 views
I haven't completed my Fafsa application because I don't have the documents I need. Can I still apply to colleges? #college... Yuki L.
Oct 24, 2016 572 views