Career Questions tagged Credit Ayen M.
Aug 24, 2018 208 views Janelle H.
Jul 26, 2018 149 views
How does my credit score affect me in the professional world?...
2 answers
Active May 13


Erie, Pennsylvania Angel S.
Jul 11, 2018 163 views
Recently, a guest speaker came into our university today to talk about the process that he took to enter a police academy. Apparently one of the major factors that contributed to him attending the police academy was his credit and how good it was. What I want to know is: Does credit play a big...
2 answers
Active May 16


Houston, Texas Karisma B.
May 11, 2018 316 views
Our responsibility as soon as we turn eighteen is to be independent and self sufficient. However, we're never taught the right tools to know how to even get an apartment. How am I supposed to build my credit score, if no one trusts me enough to even begin? #credit #creditscore #women...
4 answers
Active May 22 Kate R.
Apr 26, 2018 255 views
6 answers
Active May 17


Cottage Grove, Minnesota Jasmine L.
Apr 26, 2018 205 views
Im too young to apply for a credit card but I know lots of things I would need to apply for (including housing) require credit scores. Can I build a positive credit score without a credit card? #credit #creditscores #housing...
1 answer
Active Apr 27, 2018

Anderson, California Rebekah W.
Apr 21, 2018 232 views
I've recently been viewing seminars by #dave #ramsey. He spoke of being #debt free and that having a #credit card is not necessary for #life. However, I know that some transactions request a credit score. Also, when shopping online or #traveling abroad I've always thought it was safer to have a...
3 answers
Active May 16


Mequon, Wisconsin Andres R.
Jan 16, 2018 240 views
Going into college you are confronted with lots of ways to pay for tuition, including loans. Typically, everyone is charged around the same interest for their loans because there tends to be little to no credit history among young individuals . I know that this may not be the case for any...
#finance #credit-cards #student-loans #loans #credit #money #college
2 answers
Active Mar 16, 2018

Revere, Massachusetts Nicole Kelly O.
Dec 14, 2017 235 views
I've been thinking of becoming a nurse, but I have been taking a lot more English classes than Math/Science because I do quite like English and I'm scared of taking more advanced Math/Science classes since I want to understand everything since it's such a major part of the career. So I'm just...
2 answers
Active Jan 07, 2018


Walnut Creek, California Karla R.
Jan 15, 2017 844 views
I'm a freshman in my second semester of college and I have been looking at credit cards that will help me start a credit history. #finance...
6 answers
Active Jul 21, 2017


Newburgh, New York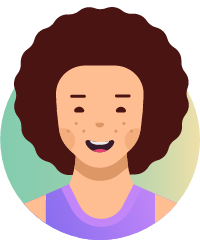 Hannah O.
Dec 06, 2016 526 views
As a student trying to save money on college fees while still maintaining a great GPA for my resume, I want to know whether or not I should be taking 14 or 18 credit hours per semester. I am in the Public Health Sciences Field. I want to make the most of my college experience. #college #health...
4 answers
Active Apr 26, 2018


Indianapolis, Indiana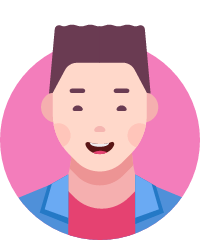 Mark Z.
May 23, 2016 540 views
Is it easy to get credit for IB? Is IB harder than college? What's different between workload in college in and IB? What did IB help you with? #credit...
1 answer
Active Feb 27, 2018

Palm Coast, Florida
4+ million learners use CareerVillage to get career advice.
About us