Career Questions tagged Ib My school doesn't offer very many AP classes, but we have some IB, how does IB and AP compare and contrast for a student that want to go into the Med field Núria
Mar 16, 2021 294 views
I am an IB student and I would like to study Law at university. I also study piano at the conservatory and I would like to dedicate myself to it, so I do the Higher Degree in Interpretation. Is it possible to do both? #ib #piano #law
Barcelona, Catalonia, Spain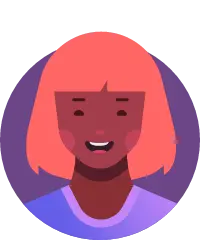 Lamy
Feb 16, 2021 361 views
English lang andlit HL
Psycology HL
Film HL
Math SL
French ab initio SL
ESS SL
I though of a career that has something to do with environment but I'm not sure #ib Núria
Feb 02, 2021 355 views
I'm doing the International Baccalaureate and so I do some rather social subjects, but I do math, physics, chemistry and science biology. I guess it's hard to catch up, but would you recommend taking a summer refresher course to catch up or some other recommendation? #ib #dade
Barcelona, Catalonia, Spain I am turning 28 this year. My past experience is in Marketing and Sales and just got my Undergraduate Business degree in 2019. During univeristy I picked up some finance subjects as electives like corporate and financial markets. I really love to sell, to invest and to be aware of what happens...
Barcelona, Catalonia, Spain Jack
May 15, 2020 400 views
So I'm in high school and am completing the IB diploma, but I was wondering whether it has an impact on university decisions on applications. #university #IB
North Vancouver, British Columbia, Canada #college #IB # #college-advice #college-major #grades #IB #college #high-school-classes #student I have the option of taking AP or IB classes or full IB diploma at my high school. Is there a reason whether to take one over the other? Does full IB diploma look good on a college application (better than lots of AP classes)? #ap #ib #high-school Would it be better to have a 7 in SL or a 6 in HL for college admissions? How are SL and HL scores taken into account in relation to AP course scores?
#college #college-advice #college-admissions #college-selection #IB #internationalbaccalaureate I'm in a very rigorous program in my high school (the IB program), and I was wondering how the course load differs? #College #IB Derek
Jan 16, 2018 617 views
There's both International Baccalaureate (IB) and AP at my school, I was wondering which one would be the best for colleges and which ones would be the best to take.
#business
#AP
#IB
#collegesuccess Petra
Jan 14, 2018 509 views
I am asking this because I am a current Full DP student. I'm taking all IB courses. I often wonder what it will do for me in the future. the workload is completely unbearable and I want to quit sometimes.
#college #full-time #IB #college-preparation Nada
Jan 02, 2017 918 views
I realize that IB gives college credit and most universities and higher education institutions accept the IB exams as credit but I don't understand how much it can take off of college. #college #university #higher-education #ib-diploma #college-credit #ib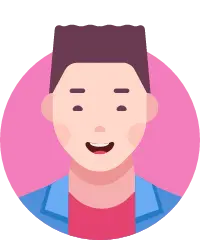 Mark
May 23, 2016 972 views
Is it easy to get credit for IB? Is IB harder than college? What's different between workload in college in and IB? What did IB help you with? #credit #ib
5+ million learners use CareerVillage to get career advice.
About us